With her adaptation of her bestseller Room screening at the Toronto Film Festival next month, author Emma Donoghue has paid tribute to how the film's director, Lenny Abrahamson, helped her make the transition from page to screen.
Writing on the film's official website about her experiences as a screenwriter, Donoghue said: "My hands-on rewriting process with Lenny the director had very little jargon in it. He didn't need me to know the difference between a zoom and a pan, and he used hardly any of the technical terms that make books on screenplay writing sound like sex manuals (inciting incident, rising action, third act climax)." 
She added: "'Write the scene long, like a wildlife documentary, and I'll cut it down in the editing,' he'd tell me. Or, succinctly, if I came up with anything pat or obvious, 'Too TV'."
Due for release in Ireland next year, Room stars Brie Larson (Short Term 12, The Spectacular Now), Jacob Tremblay (The Smurfs 2, Somnia), Joan Allen (The Bourne Supremacy, Nixon) and William H Macy (Shameless, Magnolia).
It tells the story of a five-year-old boy (Tremblay) growing up with his mother (Larson) in a shed which he believes is the whole world, while she hides from him the fact that they are captives. Irish film company Element Pictures was among the producers on Room, in association with Bord Scannán na hÉireann/The Irish Film Board. 
Donoghue's source novel was shortlisted for the Man Booker, Orange and Commonwealth Prizes, sold over two-and-a-half million copies in English and was translated into 35 languages. She is to write columns for the film's website every week.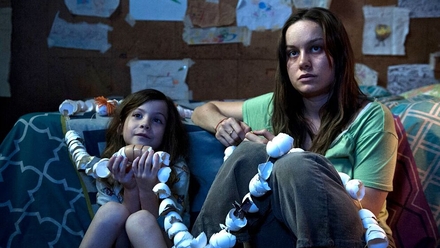 Jacob Tremblay and Bree Larson in Room