Jennifer Aniston and Justin Theroux had a fellow celebrity on hand to officiate their wedding last week, with Jimmy Kimmel hosting the ceremony.
Howard Stern shared some details from the surprise wedding on his radio show today and revealed that Kimmel "did a beautiful job" conducting the service.
"Jimmy was the preacher," Stern revealed. "He did a beautiful job."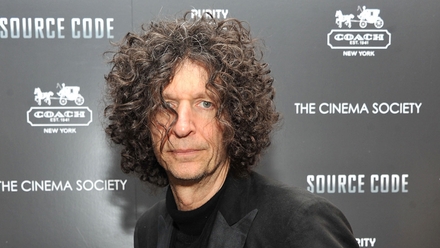 Howard Stern
Aniston and Theroux were married in their Bel Air home last Wednesday (August 5) and guests were told that it was a surprise birthday party for Theroux, with only a few of their closest friends let in on the secret that it was to be their wedding day.
Stern, maid-of-honour Courteney Cox and actor Tobey Maguire, were asked to give speeches at the ceremony so were informed in advance of the true nature of the day.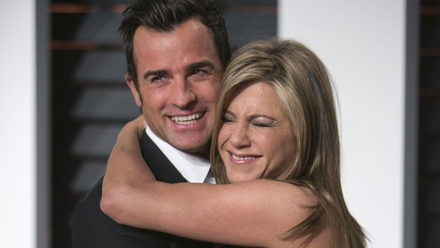 Newly-weds Justin Theroux and Jennifer Aniston
In his speech Stern joked with the crowd about the lengths the couple had gone to, to ensure their special day remained completely private. Recalling his speech he said, "'Why can't I have my cell phone? I don't want to take a picture of you r two! I really don't. I want my cell phone so after I make this speech I can call my car and get the f*** outta here!' People were laughing at my misery."
Aniston and Theroux began dating in the spring of 2011, and moved into their Los Angeles home together seven months later. They became engaged in August 2012.
The newly-weds are currently honeymooning in Bora Bora with a group of close friends including Cox, Kimmell and Jason Bateman.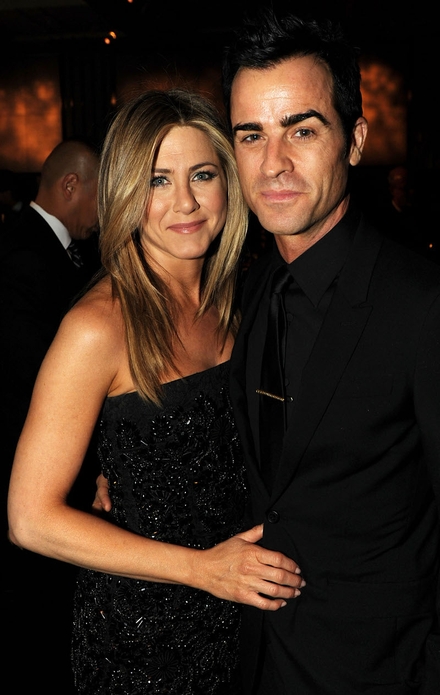 While no photos have emerged of their big day just yet, we have learned of some details of Aniston's wedding dress.
A source that attended the ceremony told People magazine that the dress, "was very simple, but beautiful. It wasn't a white colour - it was like an off-white, cream colour. Very classy, fitted well and simple."
Another source added that the look was "strapless, elegant and flowy" which sounds right up Aniston's street when you look back at some of her red carpet style highlights.