Former Top Gear hosts Jeremy Clarkson, Richard Hammond and James May will have free rein to make the show they want with Amazon's streaming service, which Clarkson states was "music to his ears".
Writing in his column for The Sun, 55-year-old Clarkson said that Amazon Prime executives will be placing "no editorial pressure" on the trio or on Top Gear's former producer, Andy Wilman.
"Along with our long-time producer Andy Wilman, we have formed a production company which is called W Chump and Sons and we are now looking for an office, a rubber plant, some company cars and a name for our new programme," he wrote.

"Then we will be off. To make what will be a seriously well-funded, British-based show with no commercial breaks and, better still, no editorial pressure from on high.

"Amazon has been delightfully clear on that. 'Just make the show you wanna make, guys'. Music to my ears."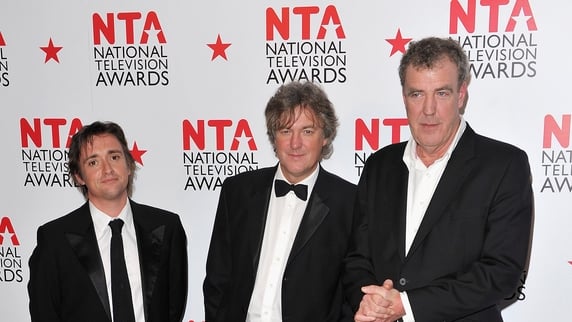 The trio left the hit BBC show after Clarkson was dropped from Top Gear following a fracas with the show's Irish producer Oisin Tymon during which he allegedly punched him and called him "lazy".
The new motoring show, which will be available to Amazon Prime customers next year, will feature at least 36 episodes over three years.