Friends co-creator Marta Kauffman has commented on the huge salaries earned by the six main cast members, saying their agreed $1 million-per-episode contract was ''ridiculous''.
The six stars of the hit sitcom - Lisa Kudrow, Jennifer Aniston, Courteney Cox, Matthew Perry, Matt LeBlanc and David Schwimmer - famously negotiated the huge salaries for the later seasons of the show, but Kauffman thinks the staggering sum per episode was "unrealistic".
''A million dollars an episode is kinda ridiculous. Let's be honest, that's a lot of money," Kauffman said at the Television Critics' Association (TCA) Summer Press Tour in the US.
''There's something unrealistic about it. Not everybody is going to get a million dollars an episode. So I think, actually, what we're all doing [now] is actually more reasonable and makes more sense," she continued.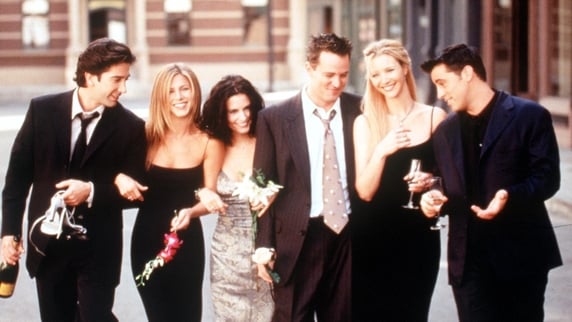 Kauffman, who co-created the show alongside David Crane, said the current TV climate is extremely different, and that's why salaries for shows aren't as high.
''It's such a different situation, because ratings are connected to advertisers. That was a case where the cast knew how valuable the show was to the network in terms of the advertisers. There are no advertisers on Netflix..."
''When an actor is doing 13 episodes, they have many weeks left that they can pursue movies and theatre and other stuff. So I think that really helps people not feel like they have to get a car every time they do an episode,'' she said.
Friends originally aired on NBC from September 22, 1994, to May 6, 2004, and lasted 10 seasons.