Sofia Vergara has revealed that her Hot Pursuit co-star Reese Witherspoon will be helping her to plan her wedding to Magic Mike's Joe Manganiello.
Vergara, who has been engaged to Manganiello since December 2014, has said that while they initially wanted an intimate wedding, they are now opting for a bigger celebration and have enlisted Witherspoon's help to plan their big day.
"Joe and I are both trying to figure out the wedding because our schedules are so crazy," Vergara told Closer magazine. "We initially wanted a small wedding but it didn't work out with how many people we wanted there, so we want it really big now."
She added: "Reese is helping, as are all my girlfriends."
Hot Pursuit opens on Friday July 31.
Witherspoon and Vergara seemed to strike up a close friendship on the set of the comedy with the stars sharing selfies and videos of each other on Instagram during the press tour.
Vergara, who has a 21-year-old son, Manolo, also discussed the possibility of starting a family with Manganiello. 
"I'm 43 and have a son, but Joe doesn't have children and is younger than me so I've not ruled out having a family together. I'll leave it up to God to see what happens," she said.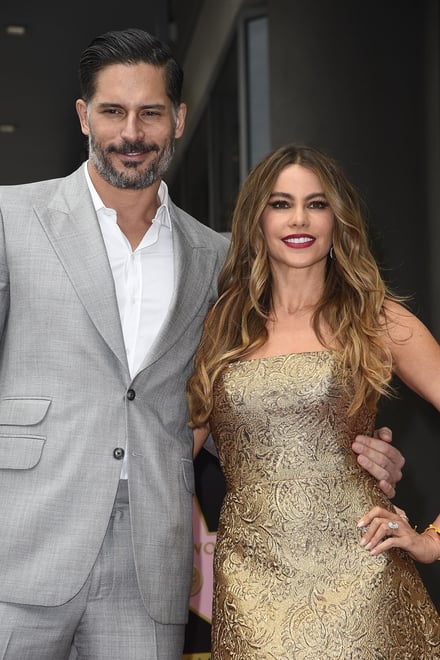 Manganiello accompanied Vergara as she was honoured with a star on the Hollywood Walk of Fame earlier this year.