Elementary (10.50pm, RTÉ 2) is yet another Sherlock Holmes update, this one starring Jonny Lee Miller and Lucy Liu setting about solving crimes in New York. It's the final episode in The Interceptor (BBC One, 9.00pm), while The Day They Dropped The Bomb (11.00pm, UTV) remembers Hiroshima on the 70th anniversary of that calamitous event.
Elementary
10.50pm, RTÉ 2
Another spin around the park on Conan Doyle's trusty Sherlock Holmes vehicle, updated to modern times, what else, mankind has only so much time for broughams and gaslight.This one is set in New York, and stars Jonny Lee Miller and Lucy Liu. Season three begins with Holmes returning to New York City with a new apprentice and a renewed interest in working with the NYPD after being fired by London's MI6. Unfortunately, Joan, the NYPD's new go-to private investigator, must give her approval first before Sherlock can resume consulting for the department.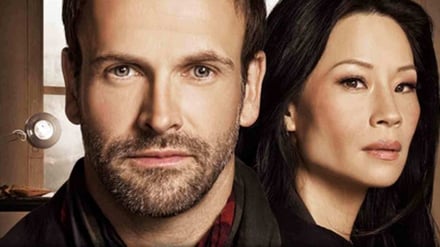 The Interceptor
9.00pm, BBC One
Final episode. With Roach's identity finally revealed, and the villain seemingly within the Unit's grasp, the team now face the challenge of intercepting his massive shipment of drugs - and even more crucially, somehow linking it to him. Meanwhile, Roach (Trevor Eve) is feeling under pressure from both outside and inside his organisation, and becomes convinced that there is a traitor within his own gang. But what is he prepared to do to restore order in the ranks? As the Unit close in on what they believe to be Roach's shipment, little do they know that Roach has a final surprise up his sleeve.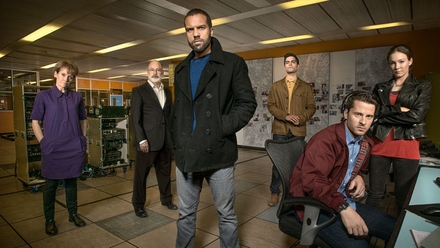 The Day They Dropped The Bomb
11.00pm, UTV
This new documentary marks the 70th anniversary of the world's first atomic bomb which fell on the Japanese city of Hiroshima on August 6, 1945. The film provides a minute-by-minute account of what happened on that day, told by the last surviving member of the flight crew of the Enola Gay plane which dropped the bomb, navigator Dutch Van Kirk, in his final TV interview before he died. The Day They Dropped The Bomb was made by award-winning film-maker Leslie Woodhead, who directed the documentaries The Day Kennedy Died and 9/11: The Day That Changed The World, also for ITV.