Rachel McAdams has confirmed that she is in early talks to take the female lead in Marvel's upcoming Benedict Cumberbatch-starring Doctor Strange project.
Rumours began earlier this month with Hollywood insider magazine Variety reporting that she was Marvel's first choice to take the female lead, but the True Detective star has now confirmed that she is in talks about the role.
Speaking with newspaper the LA Times, McAdams said of the film: "It's still super-early days, and I don't know where that's gonna go, if it's gonna go anywhere at all."
Cumberbatch will play Doctor Strange, a neurosurgeon turned Sorcerer Supreme.
Stan Lee and Steve Ditko co-created the character in 1963.
Doctor Strange is slated for release on November 4, 2016.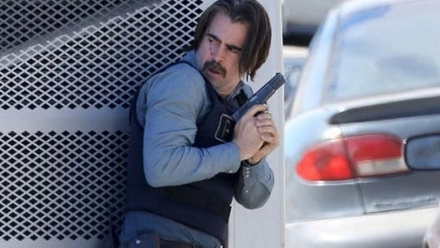 McAdams can currently be seen in the second series of True Detective alongside our Colin Farrell, with the pair bonding over cups of tea during filming.
"Working with Colin was a delight," she told Stylist magazine. "He would come to my trailer for a chat and a cup of tea every day. We got really into chocolate coconut chips."
True Detective continues on Sky Atlantic on Mondays at 9pm.