Simon Pegg has said that his Mission: Impossible Rogue Nation co-star Tom Cruise is "just a regular dude" and spoke about how much fun they had on the set of the latest instalment of the action franchise.
Speaking to TEN and other press, the actor revealed that the closer you get to the worldwide superstar, "the more normal he is" explaining: "His public image is so complex and intricate and mysterious and there are assumptions and myths about him... You get to the middle of that craziness and there's just a guy there, a guy from Kentucky who's just really driven.
"And he's really funny, and he's really fun and we always have a great fun time on set together because we laugh a lot. But he's a human being, and he's quite an ordinary human being, an extraordinary person but that's all.
"He has extraordinary drive I guess, and commitment, and it's an amazing thing to behold because he gives himself entirely to it, but I've seen him just be a regular dude, and it's quite disconcerting."
Pegg also opened up about the Cruise's nail-biting stunt hanging out of the side of an aeroplane as it took off. 
He said: "I went up on the plane when he was on it, we were in Airfield, it was an A400 and the guy said 'Hey do you want to come along for a ride?' so I sat up in the cockpit and did a circuit. Then I sat in the back when the door opens, which was fun because when you're in an aeroplane and a door opens it's quite weird, but all the time he's on the outside just doing this crazy stunt and I'm just thinking 'I'm really glad that's not me!'
"He sets himself these goals and they're all about making sure the audience knows it's him, that it's not some stuntman, it's not CG. It adds to our enjoyment as an audience when you're sat there thinking, not just 'Wow Ethan Hunt's in trouble' but 'How does Tom Cruise do that?!'"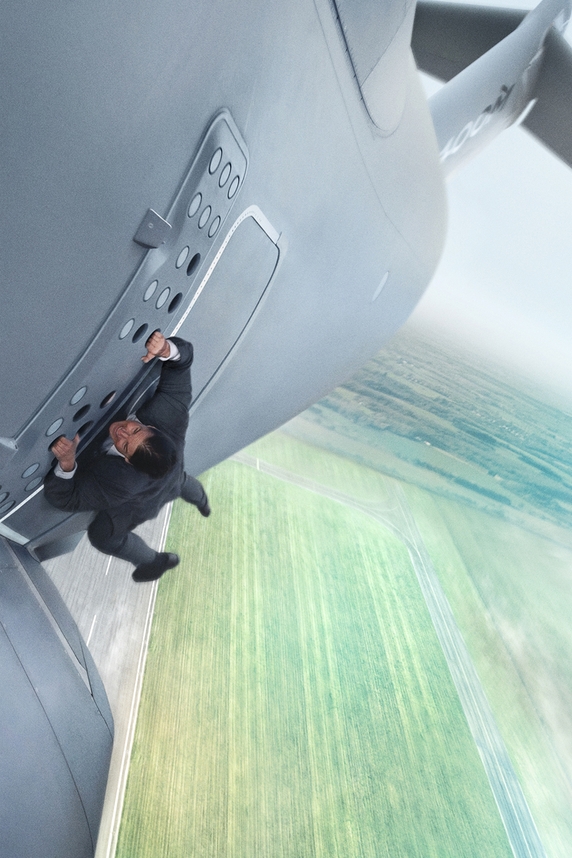 Yes that's actually Tom Cruise hanging out of the side of an aeroplane
Mission: Impossible Rogue Nation hits cinemas on July 30, check out the trailer below.