Spoiler alert! The long-awaited sequel to Harper Lee's To Kill A Mockingbird is due to go on sale worldwide with fans due for a big shock as the kind-hearted hero Atticus Finch is now depicted as a racist and bigot.
Early reviews of Go Set a Watchman, which is set twenty years after the Pulitzer prize winning original reveal that Atticus is now a segregationist and attends Ku Klux Klan meetings.
The character of Finch, a smalltown lawyer who defends a black man wrongly accused of rape, became an iconic figure after the publication of To Kill A Mockingbird in 1960. However, in the sequel Atticus asks his daughter Jean Louise: "Do you want Negroes by the carload in our schools and churches and theaters? Do you want them in our world?".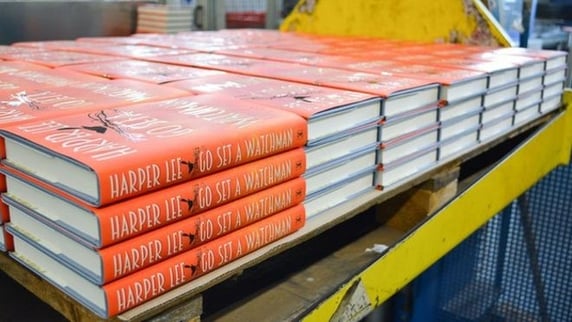 The revelation is bound to be a huge shock for fans who have been eagerly awaiting the publication of Go Set a Watchman since the book's existence was made know earlier this year. The first chapter of the book has been available online since Friday.
Go Set A Watchman has already broken pre-sales records around the world as eager fans of the original novel wait to see what has transpired in the two decades since. Many stores are opening at midnight on including Dublin book shop Hodges Figgis.
Publisher Harper Collins said it had ordered an initial US print run of two million copies.
Check out TEN tomorrow for our first review of the book