Irish movie My Name is Emily starring Harry Potter's Evanna Lynch had its Word Premiere at the Galway Film Fleadh last night. The film was directed by Simon Fitzmaurice, the award winning film-maker who was tragically diagnosed with motor neuron disease several years ago.
The movie tells the story of a sixteen year old Emily (Lynch) who runs away from a foster home with a friend in search of her missing Dad and features original music from the likes of James Vincent McMorrow and Lisa Hannigan.
However the story behind the making of the movie is just as compelling. Shortly after his second short film The Sound of People premiered at the Sundance Film Festival in 2008, director Simon Fitzmaurice was diagnosed with MND, the debilitating neurological disease.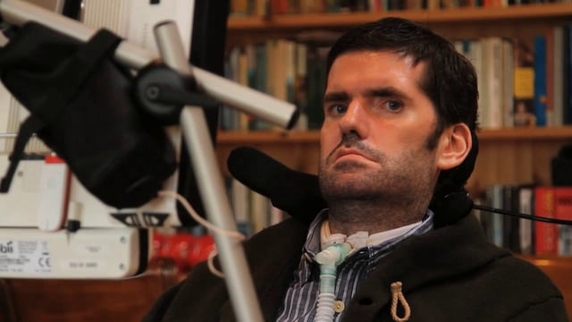 Despite this life-changing set back Simon persevered with his next project and completed his script for My Name is Emily using iris recognition software. Along with backing from the Irish Film Board, additional funds to make the movie were raised through a successful crowd-sourcing campaign supported by the likes of Colin Farrell and Alan Rickman.
Speaking ahead of last night's premiere Simon said: "I'm deeply honoured that The Galway Film Fleadh has invited My Name is Emily to open the festival. Everyone involved with the making of this film has worked so hard and I can not think of a better reward and a better place for our film's world premiere."
The Galway Film Fleadh runs until Sunday, July 12.
RTÉ caught up with Simon at the Premiere and also during the making of the film last year. Click on the links above to watch.