Fans of Marty Whelan will soon be able to snuggle up in bed with their favourite presenter after RTÉ's silver fox announced that he is penning a memoir.
The book to be simply called, 'That's Life', will according to his publisher look back over the defining moments of his life and broadcasting career.
Music is set to be a big theme of the memoir when it hits the bookshelves in October. Along with the Frank Sinatra inspired title, the book is also promising to tell Marty's story using songs that have inspired him throughout his life from artists such as David Bowie, Glen Campbell and Andrea Bocelli. 
Marty says, "I think readers will see me in a new light and I've been surprised by the emotions the writing process has stirred up in me. When you reflect back on your life, despite the ups and downs, it's always the same things that get you through: love, family and friendship -- and I never take any of that for granted"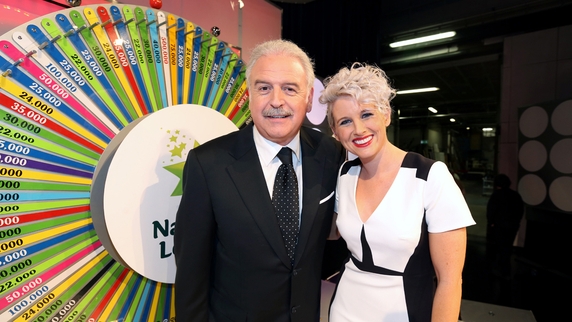 The veteran broadcaster has been entertaining us for over years 36 years on radio and television.
His 'Marty in the Morning' show on RTÉ's Lyric FM goes from the strength to strength but his career wasn't without a few bumps on the road. The former 2fm presenter caused shockwaves back in the late 80s after he took the risky decision to leave RTÉ and join fledgling station Century Radio as its breakfast presenter.
After that closed down after only a couple of years, Marty found himself out of work but after a time in the braodcasting wilderness he eventually made it back onto our screens with shows as diverse as Open House, The Rose of Tralee, Winning Streak and of course his star-turn providing the quips on the Eurovision Song Contest.
Last year Marty also revealed he had undergone two hair transplants. He told the RTÉ Guide that "I work in a business where appearance matters, and if you don't look right on TV it's hardly conducive to a long future".