Back for a third season, The Americans returns tonight to RTÉ2 at 9.00pm. John Byrne offers TEN reasons why it's one of the best shows on TV.
10: The set-up's unique
A
At first it looked like The Americans was just another period piece. Set in the 1980s, it's about Elizabeth and Philip Jennings, a pair of US-based Soviet spies who live undercover as a married couple of ordinary, middle-class Americans. Being spies makes for a rather unusual marriage, not to mention the potential for strops in a very pressurised workplace. Elizabeth is a bit tougher than Philip, who seems more susceptible to the American way of life, but both are adoring parents as well as ruthlessly loyal Soviet spies. It's a fascinating conundrum.
9: Keri Russell and Matthews Rhys rock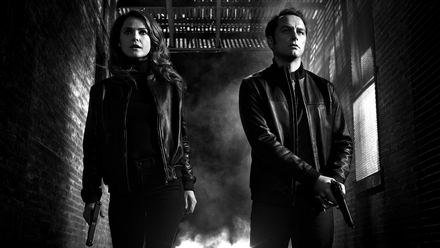 Playing Elizabeth and Philip are Keri Russell and Matthews Rhys, two actors at the top of their game. Russell's CV includes Mission: Impossible III, the highly-regarded indie hit Waitress, and Dawn of the Planet of the Apes. She's famously picky about her roles.
Rhys is probably best known for his role as Kevin Webster in US drama, Brothers and Sisters. He also played poet Dylan Thomas in The Edge of Love, and appeared in a BBC Two two-part drama adaptation of Charles Dickens' last novel, The Mystery of Edwin Drood.
Together, they have a chemistry that's greater than the sum of their parts. And such casting is pivotal to any show's success.
8: Spying's not for the squeamish
There are no good guys or bad guys here, just spies. If anything, you root more for the Jennings as they try to lead very complex double lives. But every character in the show has very human, universal traits. Everyone is flawed to one degree or another. It's much more interesting than the Cold War cliché of 'good' Americans v the 'bad' Soviets.
7: Noah Emmerich is scary as Stan Beeman
Initially, Stan Beeman seemed like the kind of creepy guy who would murder his entire family if his superior told him, and not even blink at the prospect. But during season two he showed a more vunerable side as his marriage went on the slide - though he left his Soviet embassy lover, Nina, hung out to dry. This could all result in him becoming an even nastier piece of work.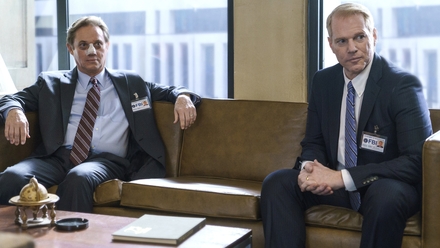 6: It's getting better all the time
Season one got the ball rolling, but season two turned up the paranoia levels and delved a lot more into the duplicitous lives people lead in the spying game. Season three is meant to be the best yet. In tonight's opener, tensions simmer between Philip and Elizabeth as they disagree over handling orders. Stan, meanwhile, tries a new approach to mending his marriage with Sandra.
5: Spies are just as clueless as the rest of us
You're only as good as your intel and that's especially the case when you're a spy. The only problem here is that, when people make mistakes, they – and the people around them – tend to pay with their lives. No one gets sacked in the spy world. They get the bullet, for real.
4: Lev Gorn is now a series regular
Everything that happens in the Soviet Embassy revolves around Lev Gorn's Arkady Ivanovich, the cigar-chomping character who's appeared in most episodes from the first two seasons.The USSR-born Gorn has been bumped-up to a series regular so fans can expect to see a lot more of him, and it's to FX's credit that they have casted Russian-speaking actors on the show.
Trivia fans: Arkady Ivanovich is the name of a really bad guy in Dostoyevsky's litereary classic, Crime and Punishment.
3: It's from FX so it's got to be good
The Fox-owned American cable network has been behind some of the greatest shows of the last 20 years. Gritty cop drama, The Shield, Dennis Leary's Rescue Me, biker drama Sons of Anarchy, Justified and Fargo (trailer above) are just five of the best. The Americans is up there.
2: Imagine being the offspring of spies?
Growing up is never easy, but it's going to get a hell of a lot tougher for young Paige Jennings. Not only has she to cope with being in her mid-teens, she's also become a devoted Christian, and her parents are duty-bound to turn her into a Soviet spy. Blimey.
1: There's nothing else like it on TV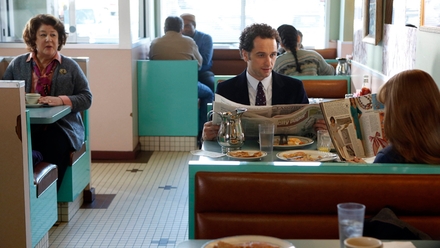 There are cooler and more hyped shows, but what makes The Americans stand out is its clever juxtaposition of ordinary life with the extraordinary complexities of being an undercover spy married to another, and sharing parental duties. If you haven't yet seen it, you're missing out on one of TV's most intriguing, utterly claustrophobic dramas. And a family that's way beyond messed up.
The Americans, Mondays, RTÉ2