Rita Ora has said that she is not jealous of her ex-boyfriend Calvin Harris' new relationship with pop queen Taylor Swift.
She told Britain's Evening Standard newspaper that she had no issues about the Scottish DJ and Swift moving in together, saying "I'm a girl's girl. I'm not going to have that first instinct of jealousy vibe."
This week Harris and Swift were crowned by Forbes as the highest paid celebrity couple in the world, knocking Beyoncé and Jay Z off the top spot with combined earnings of almost $146 million.
Ora's relationship with Harris ended in June 2014. Today she said it was a period of her life that she "will value forever". But she added "some things are just not meant to be. I don't want to make this just about him. Musically, it was an amazing experiment and let's just leave it at that".
Rita isn't faring too badly. She was recently unveiled as one of the judges in the all-new line up for this year's X-Factor and just launched her comeback single Poison to great acclaim.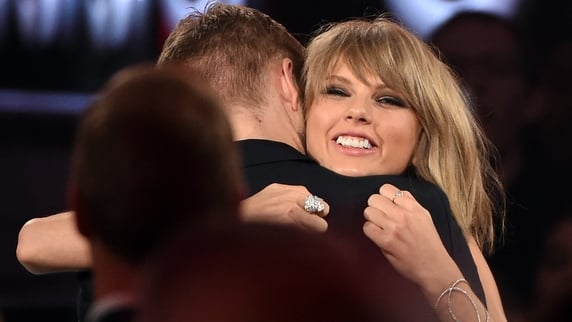 Taylor Swift and new squeeze Calvin Harris