Ahead of the release of the new James Bond adventure Spectre in November, a new vlog of the film's Mexican Day of the Dead shoot has been released - watch it here.

Director Sam Mendes says of the sequence: "I wanted the audience to be dropped right into the middle of a very, very specific, very heady, rich environment. It's the Day of the Dead, everywhere you look there's colour and detail and life. We've built floats and maquettes, the costumes are extraordinary and the craftsmanship is amazing."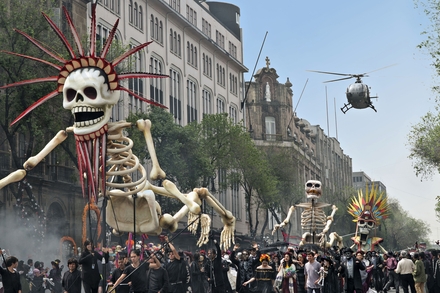 You will also hear from Costume Designer Jany Temime, Costume Supervisors Anna Terrazas and Kenny Crouch, Crowd Hair Supervisor Tracey Smith, Line Producer Stacy Perskie and Make-Up Designer Naomi Donne.
Spectre opens in cinemas on Friday November 6.