The first teaser trailer for The Program, the new film about the Lance Armstrong scandal which stars Ben Foster as Armstrong and Chris O'Dowd as Irish journalist David Walsh has been released – watch it here.
Directed by Stephen Frears (The Queen, Philomena), The Program is described by distributor Studiocanal as "the true story of the meteoric rise and fall of one of the most celebrated and controversial men in recent history".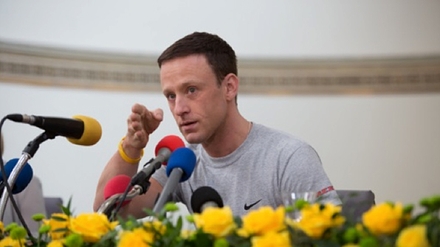 Foster as Armstrong
Studiocanal adds that "this tense and suspenseful thriller looks at how one of the greatest deceptions in the modern era was uncovered while Armstrong convinced the world he was a hero, winning the Tour de France seven times".
The Program, which is inspired by Walsh's book Seven Deadly Sins, will be released later this year.