The South Bank Show (10:10pm, Sky Arts) interviews Game of Thrones author George RR Martin; on Holby City (8:00pm, BBC One) Adele is back at work after her false pregnancy; and CSI: Cyber (9:55pm, RTÉ 2) investigates a suspicious death.
The South Bank Show 
10:10pm, Sky Arts
Game of Thrones author George RR Martin talks about his life and times in what promises to be a deeply revealing interview. The hugely-successful author was born September 20, 1948 in Bayonne, New Jersey, the son of a longshoreman. He became a comic book fan and collector in high school, and began to write fiction for comic fanzines. His first professional sale was made in 1970 at the tender age of 21, when his story, The Hero, appeared in Galaxy's February, 1971 issue. Game of Thrones, the TV series based on his books, has won numerous awards and has received many nominations. These include a Primetime Emmy nomination for Outstanding Drama Series for its first four seasons; a Golden Globe nomination for Best Television Series - Drama and a Hugo award for Best Dramatic Presentation in both Long Form and Short Form. GoT has also won a Peabody Award. Quite aside from all that heavy weight on the corner unit in the author's home, it is one of the most popular series in the history of television.
CSI: Cyber
9:55pm, RTÉ 2
This series is inspired by the advanced technological work of real-life cyber psychologist Mary Aiken and stars Emmy winner Patricia Arquette as Special Agent Avery Ryan. She heads the Cyber Crime Division of the FBI, a unit at the forefront of solving illegal activities that start in the mind, live online, and play out in the real world. Tonight, she investigates a murky case in which a man dies after taking medicine he purchased through a website. Orwell would nod in resignation.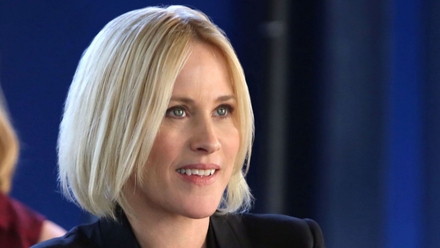 CSI: Cyber
Holby City
8:00pm, BBC One
Sacha tries to limit the damage caused by Essie's outspoken comments on choices made by a high-profile patient. But when Hanssen's reputation is jeopardised, Essie's future is far from certain. When a badger-loving activist collapses on Fletch and his car is clamped, Clifford is on hand to help. Back to work after her false pregnancy, Adele is thrown by Jesse's chilly welcome. Has he got his eye on someone new? Vulnerable and unprepared, Adele is shocked by what unfolds.