In the new series Lords and Ladles (6.30pm RTÉ One) three celebrity chefs are in Birr Castle making a potato pie from a 17th century recipe. See highlights from the International Soccer Friendly between Ireland and England at 8.30pm on RTÉ 2, while Julie Walters is talking to Richard E Grant at 8.pm on BBC 4.
Lords and Ladles
6.30pm RTÉ One
First episode in this new series which takes the viewer on a historical journey to celebrate our past through the wonders of food and the glories of cooking featuring three of Ireland's finest Chefs: Derry Clarke, Catherine Fulvio (pictured) and Paul Flynn. The first show visits the majestic Birr Castle in County Offaly, home of Brendan Parsons, the 7th Earl of Rosse, and his wife Alison. A sumptuous meal is created from a hand-written 17th century cookbook, with the centre-piece a potato pie based on a recipe from 1666.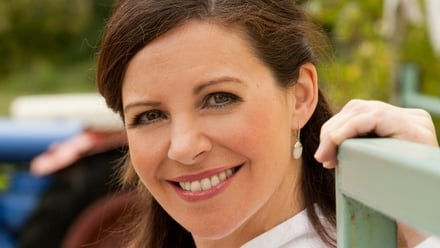 Julie Walters in Conversation with Richard E Grant
BBC 4 8.00pm
Recorded in front of a live audience, actress Julie Walters (pictured)discusses her movie career with actor and director Richard E Grant (Withnail and I). Grant in fact directed the veteran actress in his own feature debut Wah-Wah. The conversation is followed by a screening of the movie Billy Ellliot which stars Walters. Next week's In Conversation slot is an interesting one from an Irish point of view. Actor Cillian Murphy, who played the lead role in the Palme d'Or-winning The Wind That Shakes the Barley, talks to its director Ken Loach.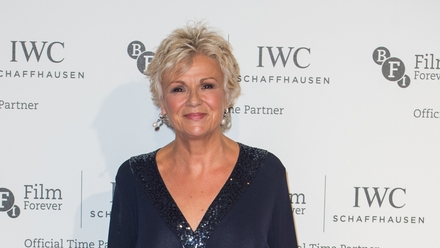 International Soccer Friendly
8.30pm RTÉ2
Darragh Maloney (pictured) is joined by Richie Sadlier and Ronnie Whelan for highlights of the Republic of Ireland's friendly against England at the Aviva Stadium which took place this afternoon. Commentary from Adrian Eames and Jim Beglin. See also Soccer Republic tomorrow, Monday night (June 8) at 11.05pm on the same channel. Peter Collins is joined by Alan Cawley for a look back at the weekend's action in the SSE Airtricity League Premier Division.