Jake Gyllenhaal has praised his Southpaw co-star Rita Ora saying "she brought a lot" while movie producer Harvey Weinstein commended her saying he would work with her again.
The singer makes a short appearance in the film and speaking at a Cannes preview, Gyllenhaal said of the star, "[There were no] problems at all. She was great. People will see she brought a lot. I have a lot of time for her."
Weinstein added, "She was prepared. She had no vanity, no problem looking as bad as she does in the film. People will see a different, dramatic side to her. I would work with her again."
Southpaw also stars Rachel McAdams, Forest Whitaker, 50 Cent and Naomie Harris. It is slated to hit cinemas on July 24.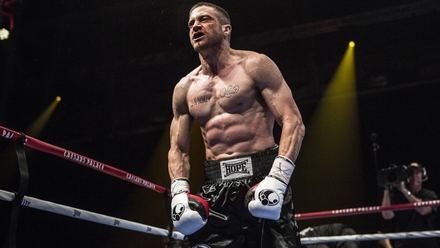 Jake Gyllenhaal in Southpaw.