Molly Sterling is gearing up for her performance in the Eurovision semi-final tomorrow, May 21 with a dress rehearsal today. See the pictures here.
The singer-songwriter wore a top by Dublin-based Turkish designer Umit Kutluk, the couturier who has a design studio on Dublin's Merrion Square. 
The handmade top features layers of see-through spider web lace and beaded detailing and butterflies. She dressed down the intricate top with ripped black jeans and biker boots.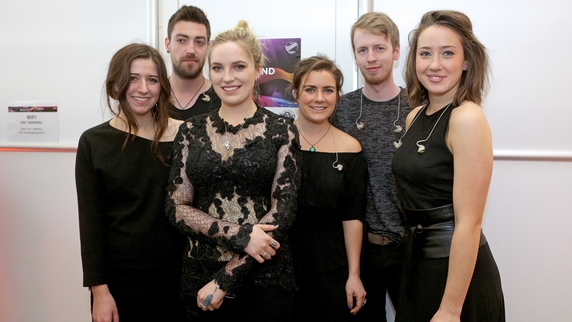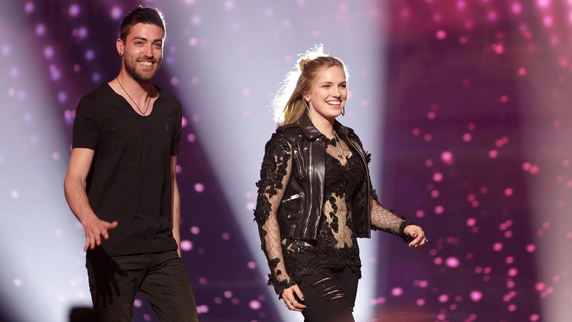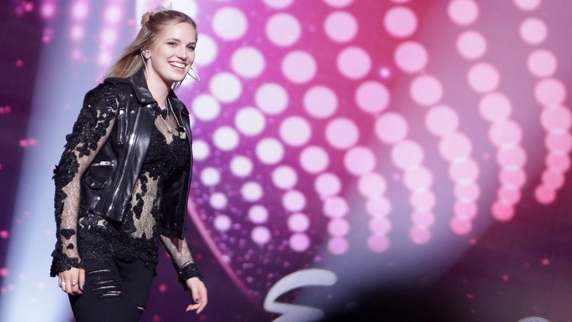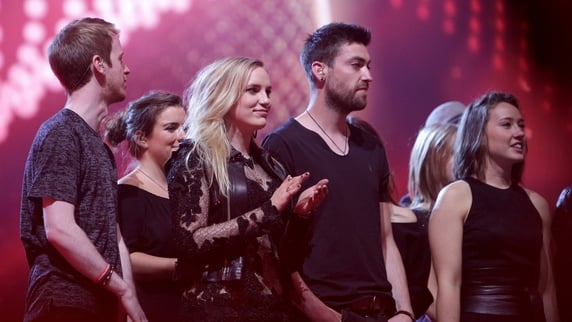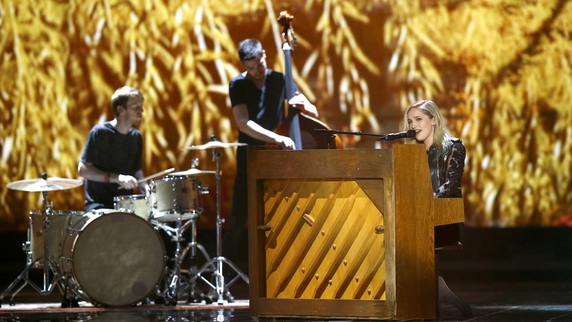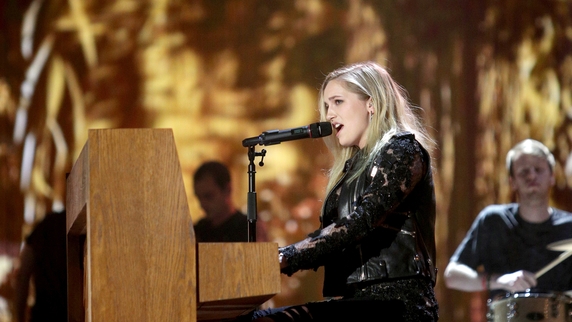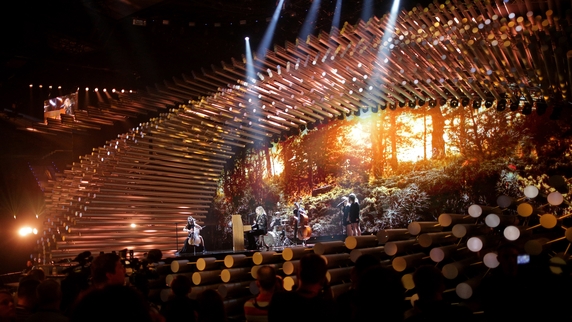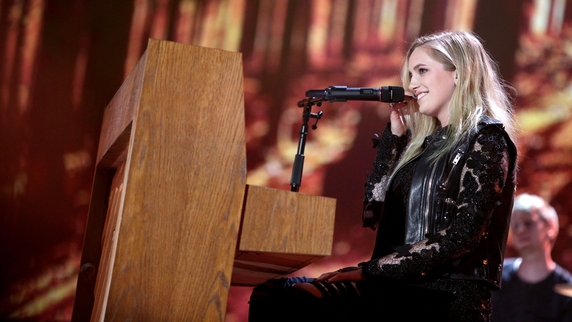 Molly also finally got to meet last year's winner Conchita Wurst.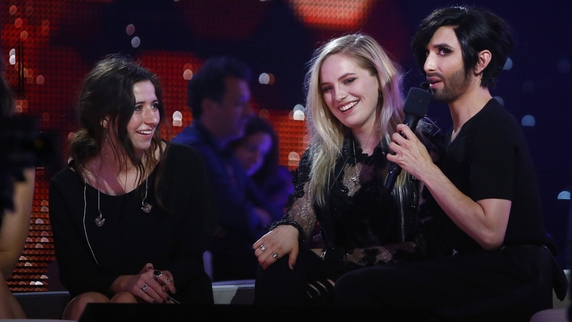 Ireland's Eurovision contender had some downtime yesterday ahead of today's dress rehearsal and run-through.
She visited Prater, an amusement park in Vienna, where she met up with the Latvian and Lithuanian acts. The Lithuanian singer Vaidas Baumila gave her some Lithuanian chocolate treats he brought for her and they had a spin on the bumper cars together.
Last night, she and the Irish delegation had a slumber party in her hotel room and ate pizza while watching the first semi-final on the RTÉ Player.
Molly said: "Rehearsals have been going really well. Everyone is so laid back, we're really enjoying the experience. When I'm sitting there I can't see much of what's going on in the room because of the big lights but the band give me a big thumbs up and say 'you're grand Molly!' It feels like a family. Everyone's looking after me but not in a condescending way - they don't treat me like a little kid."
"I was bricking it before the show in the opera house at the weekend but at the moment I'm not feeling too nervous. I just go into my own zone. Any nerves I have are good nerves - just butterflies.
"Last night we had a great Eurovision slumber party in my room. We were watching on the RTÉ Player so we could listen to Marty's commentary. We had the biggest pizzas you've ever seen! I enjoyed the show.
"Russia was unreal. Can't wait to see the show tomorrow night. Because we're on so early we'll be in the green room all night so will have an amazing view."
The second Eurovision semi-final airs tomorrow (May 21) at 8.00pm on RTÉ2.
#EurovisionSemi1 #TheFam pic.twitter.com/YCPwjZF6BW

— MOLLY STERLING (@SterlingMolly) May 19, 2015