RTÉ 2fm's Nicky Byrne and RTÉ Radio 1's Claire Byrne and Keelin Shanley have helped launch the Irish Radioplayer, which makes every radio station in the Republic of Ireland available on a single mobile platform. 
The app is available for free from radioplayer.ie, the iTunes App Store and Google Play Store and is a partnership between RTÉ and the Independent Broadcasters of Ireland (IBI).  
Users have access to all RTÉ FM and digital radio stations as well as all local, regional and national commercial stations - 43 in total. 
Tom Maguire, Head of RTÉ Radio 1, said: "For almost a century, radio stations old and new in Ireland have been a conduit for conversation, a network for news and an entrée for entertainment. It is terrific that everyone can be part of that in just one touch."
Launching the app, the Minister for Communications, Alex White, said: "The Irish Radioplayer app will be of great benefit to all Irish radio stations that take part in it. Listeners will benefit from having a quality audio stream of their favourite local, regional or national radio shows available, regardless of where they are. It's also an innovative way of promoting Irish stations in an increasingly competitive multi-platform environment."
 
 
John Purcell, Chairman of the IBI, said: "The launch of the Irish Radioplayer will be a game changer in Irish radio. It puts all Irish radio stations in one easily accessible place, allowing listeners to tune in with one touch of a button. 
"This will make the consumption of radio much easier for our audiences. It also brings Irish radio into the digital space, opening up new platforms for broadcasters and new ways of listening for audiences. 
"The Irish Radioplayer is proof of the great strides that can be made when all broadcasters put aside their competitive differences and focus on what is in the best interests of the Irish radio audience."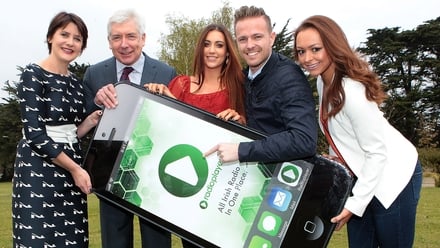 l-r RTÉ Radio 1's Keelin Shanley, Minister for Communications Alex White, FM104's Ruth Egan, RTÉ 2fm's Nicky Byrne and Spin 1038's Becki Miller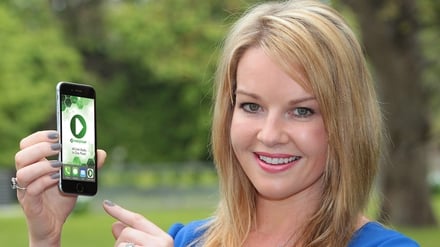 RTÉ Radio 1's Claire Byrne