Cobain: Montage of Heck is in cinemas now so let's wander back to August 1991 and the night Nirvana played Sir Henry's in Cork. This TBT is the Leeside equivalent of all those chancers in Dublin who claim to have seen U2 in the Dandelion market in the late 70s.
Read TEN's review of Montage of Heck
Sadly, both Nirvana and Sir Henry's are well gone but on that night, Kurt and co played support to Sonic Youth, mere weeks before Nirvana became only massive after the epochal success of Smells Like Teen Spirit.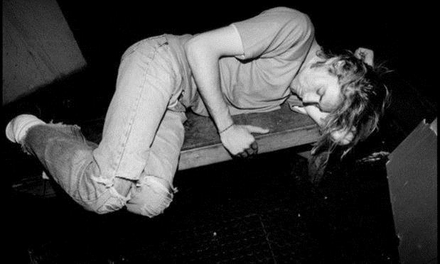 Kurt takes a nap before the Henry's show
Here's the full setlist for Nirvana's Sir Henry's show on August 20th 1991:
Drain You
Smells Like Teen Spirit
Floyd The Barber
Sliver
Breed
About A Girl
School
Lounge Act
Negative Creep
Been A Son
Blew
Endless, Nameless