Great news - Zig and Zag are back! They are marking RTÉjr's second birthday with a very special announcement - they'll be returning to our TV screens next year with their own animated series.
As part of a range of new programming, RTÉjr will welcome old friends Zig and Zag onto the channel in 2016 for 26 episodes of an animated series.
Originally from the Planet Zog, the alien brothers have set themselves up in a half spaceship/half house in the 'burbs. Zig & Zag will take young viewers along with them on their hilarious adventures as the crazy pair attempt to experience everything planet Earth has to offer.
The series, which was created in partnership between RTÉjr and CBBC, is produced with support from the IFB, BAI and NI Screen and distributed by JAM Media.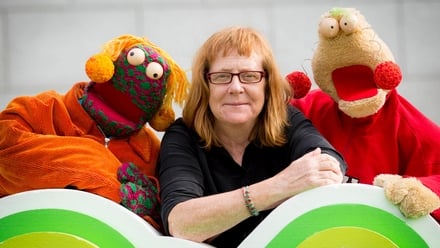 Commenting on the announcement, RTÉ's Cross-Divisional Head of Children's Content Sheila de Courcy said: "With lots of exciting new animation coming to RTÉjr, it's a particular delight to see Zig & Zag's new animated series finally going into production!
"RTÉjr viewers' parents grew up with the original alien brothers and I know that Double Z, Flickerpix and JAM Media are going to replicate the fun and mayhem for children today in what's shaping up to be a super series for 2016."
She continued: "Supporting Irish animation is hugely important to RTÉ as we continue in our mission to offer fun, educational and uniquely Irish content to the under sevens.
RTÉjr is delivered across four platforms, TV, radio, online and mobile (ios) allowing children under seven to watch, listen and play with commercial-free channels on television and digital radio from 7am-7pm daily.