The team search for a conflicted individual who has an uncontrollable urge to kill but is also filled with remorse on Criminal Minds (9.00pm RTÉ 2). Poldark, also at 9.00pm, on BBC One continues, while much earlier in the day - 12 hours earlier in fact - David Suchet is travelling In The Footsteps Of St Peter (9.00am BBC ONE)
Criminal Minds
9.00pm RTÉ 2
The BAU investigates random murders in northern Virginia and searches for a conflicted UnSub who has an uncontrollable urge to kill but is also filled with remorse. Meanwhile, Rossi receives a visit from a woman who could hold a secret from his past. Guest stars include Tina Holmes (Six Feet Under) as architect Ellen Connell and Amber Stevens (22 Jump Street,Greek) as Joy Struthers.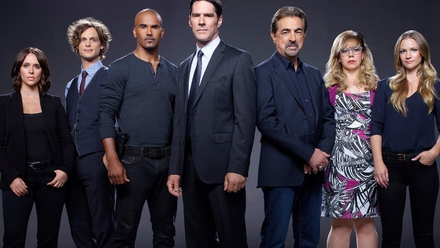 Poldark
9.00pm BBC One
Ross and Demelza welcome two new arrivals: Dwight Enys, a doctor who plans to make a study of lung diseases at Wheal Leisure and their own baby daughter, Julia Grace Poldark.  At Julia's christening, Demelza resolves to lift Verity's spirits by reconciling her with her lost love Captain Blamey. Meanwhile, Mark Daniel has fallen in love with the capricious Keren, who demands he find her a home before they are married. Ross sets about forming an alliance with other mine owners to build their own smelting company and break the Warleggan stranglehold that is driving copper prices ever lower. However, as Francis  is deeply in debt to George , he cannot join the venture. Deeply unhappy with his marriage to Elizabeth, Francis is spending what money he has left on lavish gifts for an ambitious prostitute, Margaret.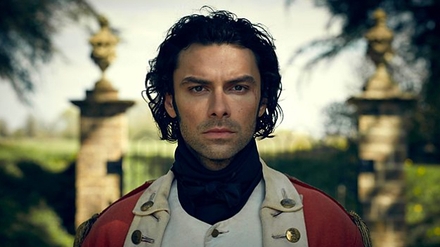 David Suchet: In The Footsteps Of St Peter
 9.00am BBC ONE
David Suchet investigates one of history's most puzzling characters, the Apostle St. Peter. In Jerusalem, he spends time at the Haram al Sharif - The Noble Sanctuary, and third holiest place for Muslims. He joins a group of Muslims studying the Qur'an and also visits a Jewish school to meet students engaged in Torah study. David travels forty miles away to the Roman harbour of Caesarea where Roman centurion Cornelius was baptised by Peter and became the first Gentile convert. Returning to Rome, David reflects on Peter's portrayal in artwork around the city. The presenter  is shown Peter's tomb at the Basilica of St. Peter and in true detective style, he pieces together a possible story of Peter's burial and the construction of the Basilica. Finally, David mingles with the crowds in St. Peter's Square who have come to see Pope Francis. For David it has been a remarkable journey in the footsteps of a remarkable man.