Fast and Furious 7
3/5
12A
Starring: Vin Diesel, Paul Walker, Dwayne Johnson, Michelle Rodriguez, Kurt Russell, Jason StathamJordana Brewster, Tyrese Gibson, Chris "Ludacris" Bridges, Elsa Pataky
With the tragic death in 2013 of charismatic cast member Paul Walker, the latest instalment in the hugely-successful gear-grinding franchise comes well-oiled with added poignancy.
That's hardly a word you'd associate with a billion-dollar action series built on a luxury car fetish, speed, and comic book cliché but director Wan, who gets behind the F&F wheel for the first time, knows full well that Walker's passing is a moment of genuine sorrow for die-hard fans of the series . . .
Read Alan Corr's full review here


The DUFF
3/5
15A
Starring: Mae Whitman, Robbie Amell, Bella Thorne
For those of you, like me, that had never heard the term "DUFF" before, it stands for the designated ugly fat friend and is usually applied to the least physically attractive member of a friend group. Delightful huh?
The DUFF's job is to be the approachable one that guys can probe for information about their hotter friends – whether they're seeing someone, if they'd go out with them etc – and also to make their friends look even better by comparison.
This film centres on Bianca (Whitman – who is neither fat nor ugly), a DUFF who doesn't know she is a DUFF until her next-door neighbour/captain of the high school football team Wesley (Amell) breaks the news to her at a party. Bianca is obviously hurt...
Check out Sinead Brennan's full review of The DUFF here.
The Water Diviner
3/5
Starring: Russell Crowe, Olga Kurylenko, Yilmaz Erdogan, Cem Yilmaz, Jai Courtney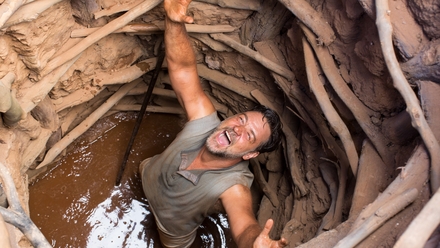 As Russell Crowe's friend, mentor and five-time director Ridley Scott has said, the key to staying fresh is to do what you haven't done before. And so, like many an acting Oscar winner before him, Crowe has gone behind the lens to make his feature directorial debut. It shouldn't be a one-off - he does more things right than wrong with The Water Diviner . . .
Read Harry Guerin's full review here
While We're Young
Starring: Ben Stiller, Naomi Watts, Adam Driver, Amanda Seyfield
4 stars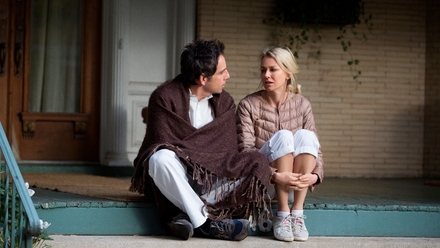 Stiller and Watts
Age and experience versus wide-eyed youth, digital versus analogue, and self-doubt and prevarication versus boundless energy and just, y'know, doing it. These are some of the themes in Noah Baumbach enjoyable inter-generational comedy set in Brooklyn.
It's a New York borough where settled forty-somethings and hipsters live cheek to jowl but operate in totally different spheres, a place where bearded young men and bohemian young women listen to cheesy vinyl, hold block parties, and possibly knit their own breakfast cereal. Actually, in this case they make their own ice cream . . .
Read Alan Corr's full review here
I Used To Live Here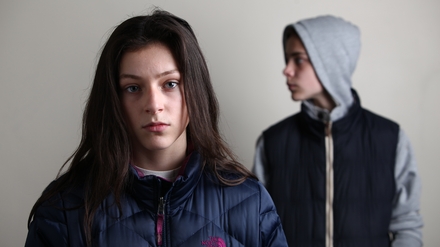 5/5
15A
Starring: Jordanne Jones, Dafhyd Flynn, James Kelly, Ross Geraghty
This month sees the release of two must-see, Tallaght-set films. On April 17, the Gerard Barrett-directed Glassland opens, with Frank Berry's (Ballymun Lullaby) I Used to Live Here in cinemas from April 3. Barrett's film focuses on the mother-son relationship, while in Berry's it's a father and daughter's. Both use their stories to explore two of society's biggest issues: in Glassland it's addiction, in I Used to Live Here it's suicide.
Amy (Jones) is a 13-year-old struggling with the passing of her mother three years earlier. She has become an adult before her time, with her father Raymond (Kelly) delegating the domestic responsibilities to her. Their bond is strong, but real communication and empathy have become lost in the fog that comes with the stresses and strains of the everyday . . .
Read Harry Guerin's full review here
Still Showing
Cinderella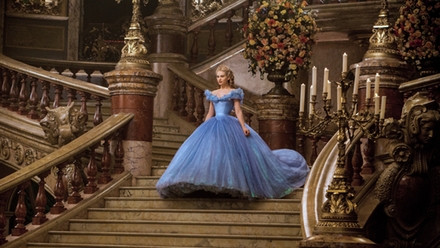 4/5
G
Starring: Lily James, Richard Madden, Cate Blanchett, Helena Bonham Carter, Holliday Grainger, Sophie McShera, Ben Chaplin, Hayley Atwell, Derek Jacobi, Stellan Skarsgård
One of the most acclaimed Shakespearean actors and directors of our time, Kenneth Branagh may seem like an unlikely candidate to put a new spin on the much-loved rags-to-riches tale, but he manages to do a bibbidi-bobbidi-brilliant job of it!
Read Laura Delaney's full review here
Get Hard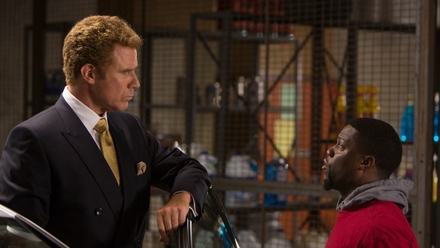 2/5
16
Starring: Will Ferrell, Kevin Hart, Tip 'TI' Harris, Alison Brie, Craig T Nelson
Will Ferrell plays hapless financier James King who is sentenced to ten years in San Quentin's notorious prison following insider trading at the company headed by the man who was to have been his future father-in-law. Now King has lost his job, his fiancée - the boss' daughter - and there are just 30 days until he is put away in chokey.
Fortunately he meets a young black man, Darnell Lewis (Kevin Hart), who spots an easy way to make a handsome few bucks. Ferrell's gormless character falls for Darnell's spiel that he has done time in prison and is thus in a position to show him how to defend himself from constant rape and violence. That would be from, ahem, the largely Hispanic and black prisoners incarcerated at San Quentin . . .