Keanu Reeves and Catherine Tate are guests on The Jonathan Ross Show (9.25pm UTV), while the Dubai World Cup - the richest horse race in the world - can be seen on TG4 at 11.30am. There is a welcome repeat of the inspiring documentary on boxer John Joe Nevin, Reality Bites, 9.00pm, RTÉ 2.
The Jonathan Ross Show, 9.25pm UTV
This week, Wossy welcomes Hollywood star of Point Break, Speed and The Matrix, Keanu Reeves, Catherine Tate, Russell Brand, and multi-platinum-selling pop star Olly Murs, who chats and performs live.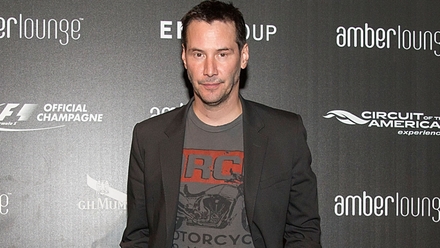 City Beneath the Waves: Pavlopetri, 8.05pm BBC Two
Just off the southern coast of mainland Greece lies the oldest submerged city in the world. It thrived for 2,000 years during the time that saw the birth of western civilisation. An international team of experts prises age-old secrets from the complex of streets and stone buildings that lie less than five metres below the surface of the ocean. State-of-the-art CGI helped to raise the city from the seabed, revealing for the first time in 3,500 years how Pavlopetri would once have looked and operated.
John Joe: Reality Bites, 11.30pm, RTÉ2
Olympic silver-medallist turned pro-boxer John Joe Nevin faced the biggest challenge of his life when both his legs were broken in an altercation. Having achieved virtually everything he possibly could during his amateur career, Mullingar bantamweight Nevin joined the professional ranks. He signed with GreenBlood Boxing in Philadelphia but leaving family and home to pursue his dream in the States was a huge wrench for John Joe. After years in the safe hands of the IABA's High Performance Unit under the care of Billy Walsh, he was obliged to hit the streets pressing the flesh and generating publicity. Then, on the morning of April 5, 2014 following an altercation he was left with two broken legs. This is the story of John Joe's comeback against the odds.