Actor and director Kenneth Branagh chats to TEN about the live-action remake of Cinderella and he reveals the Disney Princess is "nobody's fool".
Speaking about the changes he made to Cinderella's character, Branagh told TEN: "Although still in her quiet way she is an intelligent girl - she thinks, looks, listens and considers - she isn't stupid and no one should ever confuse her kindness with weakness. She has courage and she is kind.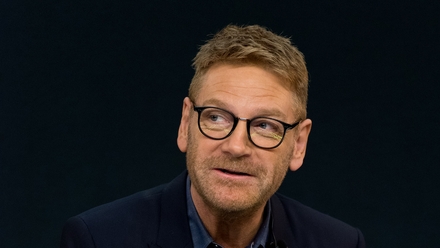 Kenneth Branagh
"It's great that she meets the prince in a very sort of energised way - they are having an argument about whether it's right to hunt animals or not. I think that gives her a really strong point of view that becomes more important to her than previous versions, were really it's only about her prince.
"She wants to meet her friend again at the ball is what we understand - she's not in the marriage race – she hasn't come for that sort of thing. It makes her a very different kind of creature, but still it's subtle and it's quiet, and she's still modest in a very powerful sense of the word. She thinks about others, there is a generosity of spirit there, but she's nobody's fool."
Cinderella hits cinemas on Friday, March 27