With the Oscar-nominated animated film The Tale of the Princess Kaguya opening in Irish cinemas on Friday March 27, here's your chance to find out more about the latest Studio Ghibli masterpiece from director and Ghibli co-founder Isao Takahata.
The Tale of the Princess Kaguya is based on the classic folk tale The Tale of the Bamboo Cutter and features the voices of Darren Criss, Lucy Liu and Chloë Grace Moretz.

Why did you want to tell this story?
Isao Takahata: The original is, of course, a very well known Japanese story, and I had an idea over 50 years ago that it would be interesting if it were treated in this way. It wasn't as if I thought I would want to work on it; it's just that I thought somebody else should make a film out of it. I've never really wanted to make a film of this story [laughs]. I was only thinking of the Japanese audience, and I realised it would be wonderful if I could present it so that the Japanese audience would think, 'Oh my, is this the kind of story it really was?' And also, if I can be presumptuous, 'Can it be this interesting?' That's what I was aiming for.
When did this film begin to become more than an
idea?It was about eight years ago that I started working on this project once again. Of course, there were times when I stopped working on it and worked on writing, and other things. But around that time, one morning I woke up and remembered this idea I had to make the story interesting. I presented this to Toshio Suzuki, Studio Ghibli's producer, and the central figure in this studio. I didn't intend to necessarily make the film myself, but I just said it might be interesting if someone worked on this film. He said, 'Well, if you think it might be interesting, why don't you make it?' So I thought, 'Well, okay, maybe I'll work on it'.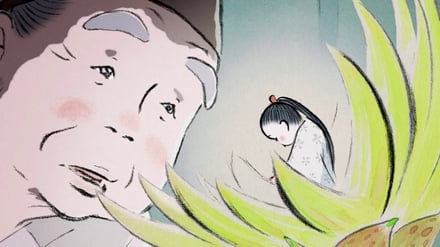 What was the next step for you?
It took me quite a while to flesh out the story. I thought about how we see the moon as a world that is always radiant, because the sun is shining on it, but it doesn't have colour and it doesn't have life whereas the earth is full of colour and full of life. I wanted to use this contrast to show why the Princess Kaguya would want to come to the earth, and why it would be so attractive for her, and such a draw for her to come here. Even in the original story, it's explained that the moon is some place where people have no worries, and it's a very pure world. It took me quite a while to make this complete, and then to think about what would be the best way to approach it, and I was helped by quite a few people to do this.
With the style, I determined definitely that, whatever I did, my next picture would use the same kind of style of line drawings and sketching, and for the characters, I would ask Mr [Osamu] Tanabe to draw. I wanted him to draw many pictures to show me, but he wouldn't draw many [laughs]. Often you have the animator draw a lot of pictures, and then you paste them all over the place, but he wouldn't draw many. My producer and I were surprised! He wouldn't give me much. But I knew that he could do it, and that he's a great artist, and I think that really shows in the final product. So, initially, I just left it up to him. I had him do the main animation and drawings. It's a personal style.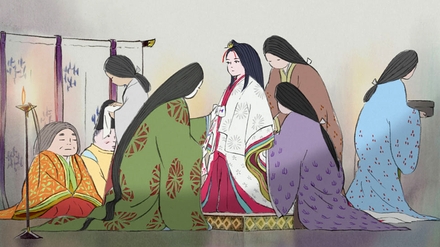 Do you draw at all?
I don't draw. I do some little sketches to show people what they should be doing, but basically I don't draw.
What's the future for Studio Ghibli?
Since I'm not involved in the operations of the studio, I don't really know what will happen, but I think it's very likely that the films will be made in perhaps a slightly different form than they have been in the recent past. Even though [Hayao] Miyazaki [director and Ghibli co-founder] has said that he is retired from making feature length films, I'm sure he'll continue to work on smaller projects, and maybe shorts, and so as projects come up, there's certainly a great possibility that the studio would be able to create and produce feature films. But there may not be that possibility, also.
I don't think anyone at the studio really knows what's going to be happening. Mr [Yoshiaki] Nishimura is the producer of The Tale of the Princess Kaguya, and the film that Studio Ghibli released after that, this past summer, which is called When Marnie Was There - he also entered in as producer of that partway through. It's producers like him that I wonder what they're thinking of, in terms of the future of Studio Ghibli.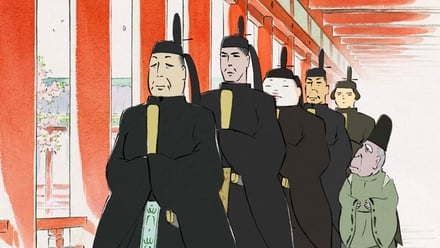 What will you do next?
In my case, since I have to think of my age, I'm not sure if I have the physical energy or the mental energy to make another feature film, and also whether there is the money that might be invested in a film that I might want to make. Of course, I would have to have an excellent producer who could gather that money, perhaps, for me to be able to make it. In terms of animators, of course there are talented top animators that could work on all the drawings. Even for this project, we hired the majority of animators outside of Studio Ghibli, so I know we can hire people on a project basis. I think all those conditions would have to be met for me to make any film in the future.

Will we see a new generation of animators begin to take the mantle?
Well for example, Disney, at one point, was almost going to wither away, but it had the assets that it had, and it was resurrected, and now it's a large company. There could be a completely different direction and a completely different force that comes into being, in terms of Japanese animation. Or animation itself might decline. I'm not sure.
Do you find your output influenced by Western animation?
At my age, I don't know if I can be influenced that much anymore. Of course, in my youth, I really respected and honoured Disney and what he had done, but I always thought it was too different from the way things are in Japan to really take something from that and be able to utilise it. Our starting points were very
different, I think.
For example, when you make animation in films in English or Japanese language, they're very different. In Japanese, we can talk just by moving our mouths, without large gestures, and that's a normal way of talking in Japanese, whereas you look at American or Western animation - and there's too much action, or the action is too broad to fit into a Japanese context, or to be an influence on us. If we use those kind of large gestures, then people say, 'That smells like butter,' meaning, 'It's too Westernised'. It's a sort of derogatory sense. In that way, even animation is very culturally bound, so I think we need to be careful about influences.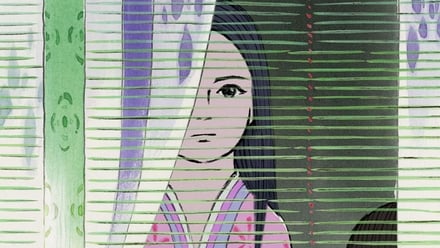 For example, my Anne of Green Gables, the television series that is, of course, based on a Canadian girl - she talks a lot, and of course she would be speaking in English, and using gestures probably. But if I had shown that to a Japanese audience, that would look very strange, so I didn't use many gestures. It's been well-received in Japan, and it's a very popular TV series. But now, when that is shown in the West, dubbed into other languages, then I feel like, 'Oh, is it really going to work in those other languages?' For example, in Italy, where people use a lot of gestures to talk. So if it's dubbed in Italian, and the girl's just standing there, straight, without any gestures, isn't that going to seem a little 'off' to them? I worry about the kind of reception that it gets in the West.