Sound of Music star Christopher Plummer has said he thinks that he and Julie Andrews "should have ended up together."
The actor, who played the Captain to Andrews' Maria in the 1965 classic, told ABC News, "We should have ended up together. We should have had a huge, smashing affair."
He joked, "But there was no time, and Julie had her children with her. Which was most inconvenient, I thought."
When asked about the possibility of some on-set romance Andrews said, "We were never an item, as they say, but now we are the best of friends, we became the best of friends, probably because we weren't ever together."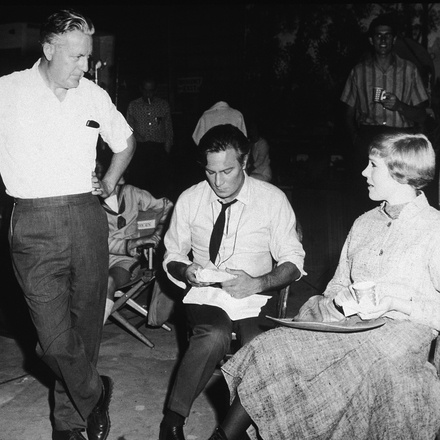 Director Robert Wise, Christopher Plummer and Julie Andrews on a lunch break during filming The Sound of Music.