The filming of Lost and Found, a short film starring Caroline Morahan, has begun today (March 19) in Casteconnell, Co. Limerick.
The film is directed by Liam O'Neill, who has an extensive track record as a screenwriter, director and producer.
Lost and Found centres on 10-year-old Charlie, a boy hoping to help his grieving mother, played by Caroline Morahan, by petnapping animals and claiming the rewards for finding them.
Lost and Found is a winner of the very competitive Film Limerick Scheme, founded by Limerick City of Culture 2014 in partnership with Behind The Scenes. The short film is supported by Limerick Animal Welfare and Maxi Zoo Ireland.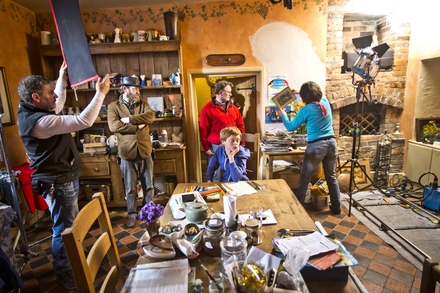 Speaking on behalf of Limerick City of Culture, Project Manager for Film Limerick, Ronan Cassidy said, "t is great to see the work of the last couple of months come together.
"First of all I would like to thank Patricia Hasselbeck-Flynn and the Flynn family for letting us use their house as the main location and the Castleconnell community in general for being so supportive.
"I am looking forward to seeing the national and international reactions to the locations we have used in Co. Limerick for the filming of Lost and Found. I would also like to thank the Lost and Found team for their hard work and dedication over the last few months. Limerick City of Culture is delighted to be supporting the Lost and Found Film."