Find out what's hot and what's just lukewarm at the cinema this week.
Insurgent
2/5
Starring: Shailene Woodley, Theo James, Kate Winslet, Daniel Dae Kim, Octavia Spencer, Naomi Watts, Miles Teller, Ansel Elgort, Jai Courtney, Zoe Kravitz, Ray Stevenson
Based on Veronica Roth's bestselling novel trilogy, the sequel picks up where Divergent left off, in the aftermath of a war against Abnegation. Wracked with guilt and nightmares following the massacre of her parents, Tris (Woodley), now a hardened revolutionary, goes on the run from power-hungry Erudite leader Jeanine (Winslet).
Read Laura Delaney's full review here
Home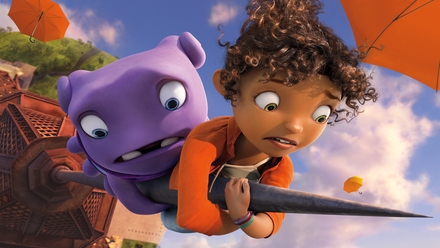 3.5/5
Starring: Jim Parsons, Rihanna, Steve Martin, Jennifer Lopez, Matt Jones
The Boov are on the run from the evil Gorg and are looking to relocate to an ideal planet, and find one in Earth. In return, Earthlings are shunted off around the world in a most benevolent fashion, which is where Rihanna's character, the 12-year-old Gratuity 'Tip' Tucci, comes in.
She gets separated from her mother, and bumps into Oh when he is on the run from his fellow Boov after inadvertently revealing their location to the galaxy. An alliance between the two is soon forged and a series of adventures begin that bring them closer together.
Read John Byrne's full review here
The Gunman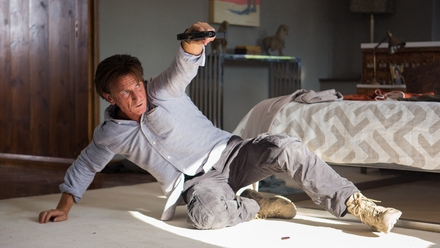 3/5
Starring: Sean Penn, Javier Bardem, Ray Winstone, Idris Elba, Mark Rylance, Jasmine Trinca
Well, you couldn't accuse him of being in a rush - some of us have only been waiting 24 years to see Sean Penn lock and load like he did during the finale of Irish mob gem State of Grace. Now, aged 54, he stars in his first bona fide action-thriller, albeit one which also takes shots at big business. The best bits of The Gunman prove that Penn should have done more of this kind of stuff years ago; the disappointments say he had enough time to choose a project where everything was perfect.

Penn's Jim Terrier is a former security contractor haunted by his past, and specifically what he did for his pay packet in Africa in 2006. Atoning for his sins by working for an NGO, Terrier is forced to go on the run when the present turns nasty. His route takes him to London and then Spain as he tries to put the pieces together, knowing that his chances of a getaway are diminishing by the hour.
Read Harry Guerin's full review here
Still Showing...
Run All Night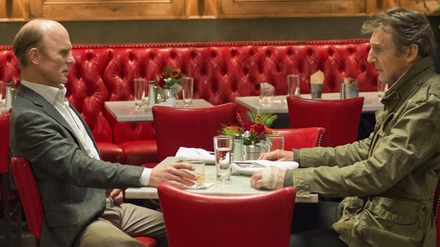 4/5
Starring: Liam Neeson, Joel Kinnaman, Ed Harris, Common, Vincent D'Onofrio, Genesis Rodriguez
Three is indeed the charm. Having worked together on Non-Stop and Unknown, Ballymena's one-man army and director Jaume Collet-Serra turn in their best collaboration with Run All Night, a gritty and grainy action-thriller that puts the boot in any chance it gets and which should have fans of the big guy and all things hardboiled thumping the armrest in approval. If you thought the Taken sequels were too watered down to secure those 12A ratings then don't worry; the bone-crunch index is much higher here. How high? Well, someone is lamped with a bathroom sink. It's that kind of movie.
Neeson plays Jimmy 'The Gravedigger' Conlon, a washed up hitman for the Irish mob who's haunted by his kill list and finding no answers at the bottom of a bottle.
Read Harry Guerin's full review here
Kajaki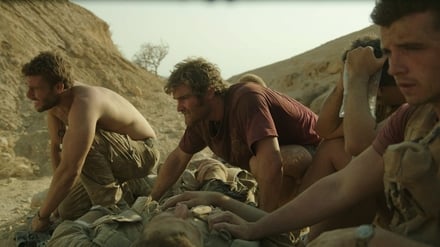 5/5
Starring: David Elliot, Mark Stanley, Scott Kyle, Benjamin O'Mahony, Bryan Parry, John Doughty, Andy Gibbins
The events which took place in Southern Afghanistan on September 6, 2006 - known by members of the British Armed Forces as "The Day of Days" - are harrowingly recreated in Kajaki The True Story. The film is a superb examination of the realities of war; a fitting tribute to the courage of those involved and a life-affirming insight into the power of friendship and the resilience of the human spirit.
Read Harry Guerin's full review here