Stephen Byrne's in Hollywood for TEN checking out all the pre-Oscars action!
The Oscar Wilde party is hosted annually by JJ Abrams in support of the Irish-US Alliance and by many is considered to be one of the best events in the pre-Oscar calendar. Every year they award Irish people born back home and some who we claim through ancient bloodlines. But hey, if it gets them to the ball who cares right?

This year Carrie Fisher and artist Colin Davidson picked up awards along with Stephen Colbert in what is set to be a massive year for him, taking over from David Letterman on the Late Show. I hardly noticed him when he walked in because of his brand new beard but have to say he was one of the nicest guys I've ever met. He told me that he hasn't even thought about the gravity of taking over from Letterman but that he expects the pressure and nerves to kick in anytime now…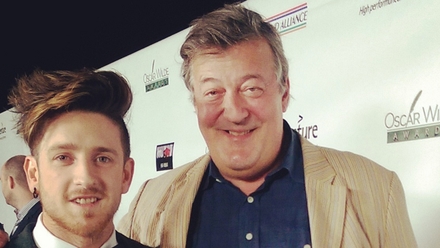 After the red carpet I somehow managed to swindle my way inside. How do I say this without sound like an absolute nerd…my teenage years were dominated by LOST. Yeah that television show that nobody knew what was blah blah polar bears blah. IT WAS THE GREATEST THING ON TELEVISION OK? The idea that I was going to be stepping foot in Bad Robot, I was getting ready to spontaneously combust. The second you walk into the building you are surrounded by walls upon walls of movie merchandise and props relating to everything from Star Trek to Star Wars and Cloverfield. Oh and Mark Hamill…Luke, fricking, Skywalker. I somehow managed to claw up a sentence that I think made sense and grab a photo with him.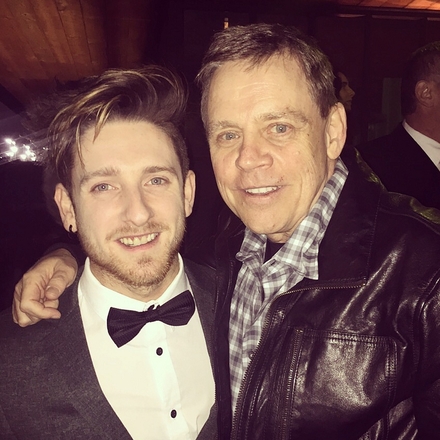 My real mission though was to chat with JJ and not seem like an absolute fanboy. I achieved one of those things. Of course I greeted him like a sane individual but I then had to spiral into talking about how I saved money for years so that I could get to Hawaii and visit every single location they shot LOST at over the six…wait why am I telling you this? I've done enough damage!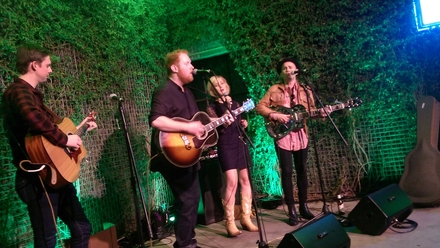 The night in all was incredible and a great celebration of our influence in Hollywood in all levels of production and feature incredible performances from Gavin James and Megan O'Neill. Stay tuned for a blog tomorrow all about the Oscar Set up!
Stephen Byrne