Don't Tell The Bride is back on RTÉ2 tonight with a brand new run as six more blushing - and very brave - brides leave the biggest day of their lives in the hands of the men they love.
The groom gets €10,000 and three weeks and the bride gets NO say in how it's spent. It's all tears, tantrums and total meltdowns.
In tonight's opener, born entertainer Richie wants his wedding to be the Greatest Show on Earth so he's going all out with a circus theme wedding in a field. He wants to organise a tent complete with fire eaters, lion tamers, tight rope walkers - the lot!
Speaking to TEN about tonight's show Richie revealed that he is "nervous" about what his other half will make of his pre-wedding shenanigans.
He said, "I am nervous about tonight as Amanda doesn't know what happened over the three weeks. I'm interested to see what she thinks of it all."
When asked about picking a circus-themed wedding, he added: "I applied for the show without Amanda knowing. I didn't realise that you needed to pick a theme. When the researcher rang me to say that I was through to the next round, I wasn't sure what to say. So, I just googled 'themed weddings' and came up with circus. I thought it was going to be easy to do, but it turned out to be more challenging than expected."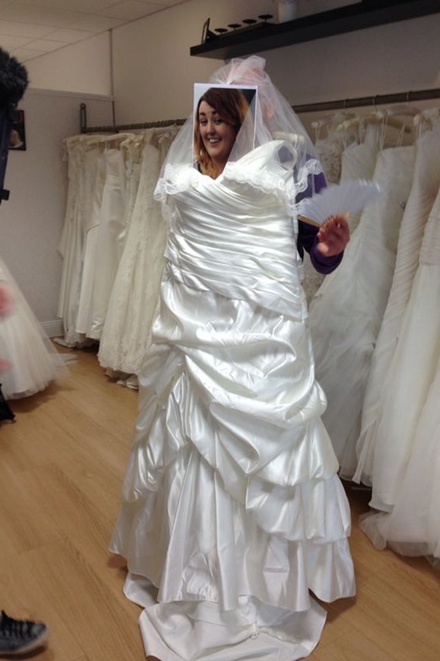 Doesn't Richie look radiant in the pic above? So how on earth did he end up sporting a wedding dress?
"I decided to pick the best dress in the shop and figured if it looks good on me, it will look even better on Amanda," he said.
Don't Tell The Bride is on tonight at 9.00pm on RTÉ2.
Below is a sneak peek at some of the antics Richie gets up to over the three weeks: