Who Do You Think You Are? (11.35pm RTÉ One) accompanies Married with Children star Christina Applegate on a painful journey. Darragh Maloney introduces Live Champions League: Schalke 04 v Real Madrid at 7.30pm, on RTÉ 2 while Wolf Hall, based on Hilary Mantel's much-garlanded novel continues on BBC 2 at 9.00pm.
Who Do You Think You Are?, 11.35pm RTÉ One
Christina Applegate made her name with her role in refreshingly anarchic US sitcom Married with Children. In real life, her father, Robert, never knew his mother (or so he thought.)  In what is described as 'a tear-jerker of an episode', Christina discovers the painful story of her grandparent's marriage and how it affected her father, who recalled being raised first by his paternal grandmother and later by his father. He also recalled that when he was eight he was told his mother was found dead outside a bar, beaten to death. More than anything, Christina and her father hoped to disprove this terrible story in their arduous investigation of the truth.
Christina Applegate
Live Champions League: Schalke 04 v Real Madrid, 7.30pm RTÉ 2
Darragh Maloney is joined by Liam Brady and guests for live coverage of the Round of 16 first leg between Schalke 04 and Real Madrid from Gelsenkirchen. Commentary from George Hamilton and Jim Beglin. Kick-off 7.45pm.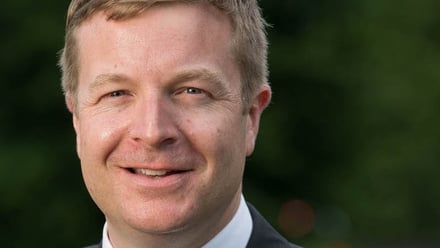 Darragh Maloney
Wolf Hall: Crows, 9.00pm BBC Two
In the fifth episode in the six-part series, The Act of Supremacy has declared Henry Supreme Head of the Church in England. But the Holy Roman Emperor and his ambassador Eustache Chapuys have refused to recognise either his new title or his marriage to Anne Boleyn. With Anne pregnant again and away from court, Henry begins to take notice of Jane Seymour . . .