Kanye West poked fun at his 2009 stage invasion of Taylor Swift's VMA acceptance speech at last night's award show when Beck was announced as the winner of Best Album.
As Beck was handed his Grammy, Kanye leapt from his seat to the stage before thinking better of it and returning to the crowd.
Beck took the joke in good fun and invited Kanye to come back on stage with him.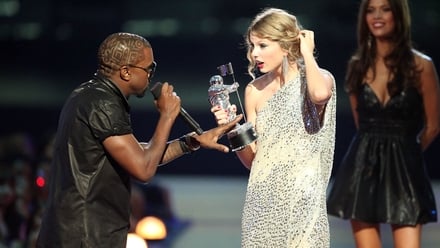 See the clip here: