The British Academy Film Awards (9.00pm BBC One) are hosted by Stephen Fry; Gay Byrne meets Barry McGuigan in The Meaning of Life (10.30pm RTÉ One) and Top Gear (8.00pm BBC Two) finds a way to revamp and reconfigure ambulances. Seriously.
The British Academy Film Awards
9.00pm BBC One
Stephen Fry hosts tonight's event, with The Grand Budapest Hotel, The Imitation Game and The Theory of Everything in strong contention for awards. In the Best Actress stakes, Amy Adams is nominated for Big Eyes, Felicity Jones for The Theory of Everything, Julianne Moore for Still Alice, Rosamund Pike for Gone Girl and Reese Witherspoon for Wild.
Ralph Fiennes is in the running for Best Actor for The Grand Budapest Hotel, Benedict Cumberbatch for The Imitation Game (pictured), Jake Gyllenhaal for Nightcrawler, Michael Keaton for Birdman and Eddie Redmayne for The Theory of Everything. Oddly, Steve Carell is nominated in the Best Supporting Actor category for his superb turn in Foxcatcher, which seems somewhat demeaning.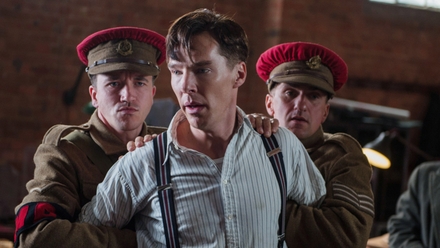 The Meaning of Life with Gay Byrne
10.30pm RTÉ One
In the third programme in the series, boxing legend Barry McGuigan talks about his strong Catholic faith and how it helped him to cope with the loss of his father and brother.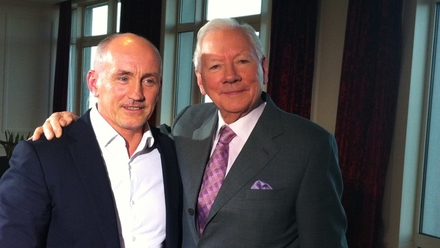 Top Gear
8.00pm BBC Two
The new series of the world's favourite car programme continues with a valuable piece of consumer research, as Jeremy Clarkson, Richard Hammond and James May attempt to improve and enhance the ambulance. Starting from the belief that current ambulances, which are usually very big and based on a diesel van, are in need of a re-think, the presenters go their separate ways to focus on the one area they think could be improved. May focuses on passenger comfort, while Hammond tries to improve response times by getting other drivers out of the way more effectively. Clarkson confronts the same issue with the invention of what he calls "the sports ambulance". Their three very different creations are then put to the test with a series of severe and often messy challenges, culminating in a fast reaction to a spectacular emergency. The laddish TV series it's okay to like - and even envy the doings of the protagonists. Sophisticated larks.