Conor O'Brien returns with the new Villagers' album Darling Arithmetic on April 10. Watch the video for new single Courage here.
The follow-up to Becoming a Jackal and [Awayland], Darling Arithmetic is described as "an intimate album entirely about love and relationships".

The new album was written, recorded, produced and mixed by O'Brien at home - the loft of a converted farmhouse that he shares in Malahide, Dublin - with O'Brien playing every instrument on the album.
The full tracklisting for Darling Arithmetic is: Courage, Everything I Am Is Yours, Dawning On Me, Hot Scary Summer, The Soul Serene, Darling Arithmetic, Little Bigot, No one To Blame, So Naïve.  
Villagers play 
February 5 - Debarras, Clonakilty (sold-out)
February 6 - Spirit Store, Dundalk (sold-out)
February 20 - Trades Club, Hebden Bridge, UK 
February 20-22 - 6 Music Festival, Tyndeside, UK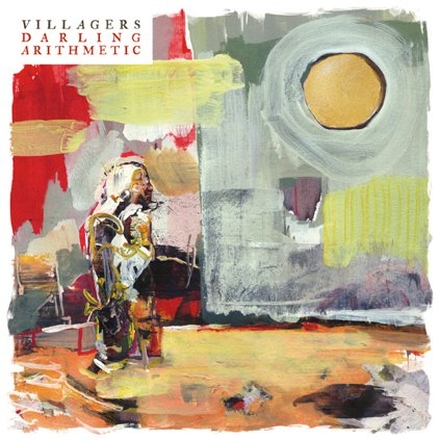 Album artwork by David Hedderman