John and Edward Grimes were amongst the crowd at last night's (January 24) Ed Sheeran VH1 Storytellers gig in Whelan's and told RTÉ TEN they were proud to be Irish.
Speaking to RTÉ TEN, Jedward revealed that they are massive fans of the Sing hitmaker and while they have seen him many times, this is the first time they have ever seen him in Ireland.
John said: "Ed Sheeran is amazing. Being at this gig tonight makes us proud to be Irish."
Despite being on a night out, Jedward, ever the gentlemen, spent time chatting and taking selfies with fans throughout the show.
They also confirmed to RTÉ TEN that William Shatner will star in their next music video. Rumours have been circulating for some time that the Star Trek legend was teaming up with the Dublin-born twins – ever since they struck up a friendship on Twitter.
Great talking to William Shatner @WilliamShatner Thank you for all your wise words! Peace Out Jedward pic.twitter.com/8TltytIp1u

— JEDWARD (@planetjedward) February 1, 2014
@planetjedward It was such great fun meeting you! Bill

— William Shatner (@WilliamShatner) February 1, 2014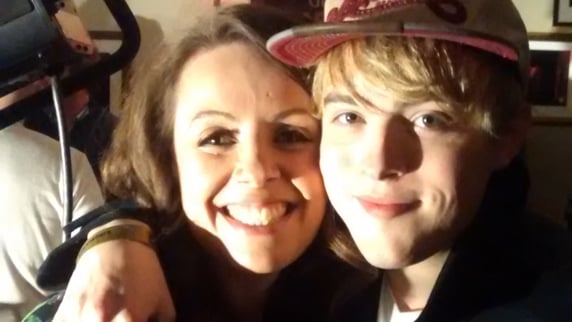 TEN's Suzanne Keane with Jedward at Ed Sheeran's gig
Earlier this week they released their latest video, Make Your Own Luck, which features celebrity blogger Perez Hilton, check it out below.