Andy Samberg has revealed that he would love Parks and Recreation star Amy Poehler to make an appearance in his cop-comedy series Brooklyn Nine-Nine.
When speaking to The Hollywood Reporter, the actor was asked who his dream guest star would be.
He replied: "Parks and Rec fans' heads might explode, and it's pretty sacred ground, but the dream really would be for Leslie Knope [Amy Poehler] to show up in Brooklyn.

"I don't know if we'd have to talk to NBC about that."
When asked how his character Jake Peralta would interact with Poehler's character Leslie Knope, he jokingly said: "I assume Leslie Knope and Jake Peralta just making passionate love for a week straight."
Brooklyn Nine-Nine was recently renewed for a third season by Fox, while Parks and Recreation is currently airing its seventh and final season on NBC.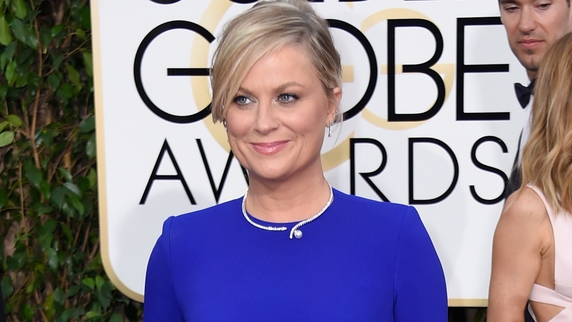 Amy Poehler