After Braveheart is a new two-part docudrama (10.15pm RTÉ One) while Norah's Traveller Academy (9.00pm RTÉ 2) sees Norah Casey mentoring four young Traveller women in business. TG4 are showing a vintage Later... with Jools Holland at 12.10am.
After Braveheart
10.15pm RTÉ One
This new two-part docudrama series reveals the untold story of how a Scottish king tried to drive the English out of Ireland in 1315. Braveheart ends with the Battle of Bannockburn - which should have ensured Scottish freedom - didn't in fact secure that freedom. Even after Bannockburn, Robert Bruce and his brother Edward remained uneasy about the threat of a renewed English invasion. The best form of defence was attack. They decided to invade Ireland and make Edward high king there. In this way they would unite the Celtic nations and drive the hated English back to their homeland. Starring Clive Russell, pictured below (Game of Thrones, Ripper Street) as Robert Bruce, Douglas Russell (Let Us Prey, Valhalla Rising) as Edward Bruce, and Stuart McMillan as the Scottish soldier Maon.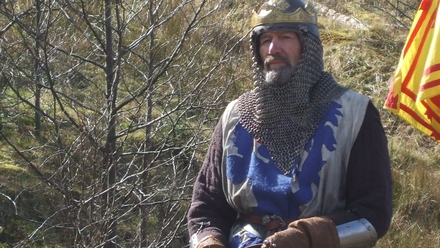 Later... with Jools Holland
12.10am TG4
TG4 have been showing some vintage Laters and this one was first screened by the BBC in September 2009. East London's king of pop Dizzee Rascal came by to perform, as did Editors playing tracks from their third album In This Light And On This Evening. Leeds' Gang Of Four played tracks from their 1979 debut album Entertainment!, ranked as one of Rolling Stone's 500 Greatest Albums Of All Time. Soul and R&B diva Beverley Knight (pictured) was also on the show. Also in the studio was Rolling Stone drummer Charlie Watts, accompanying pianists extraordinaire Ben Waters and Axel Zwingenberger.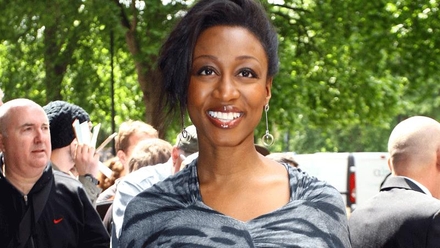 Norah's Traveller Academy
9.00pm RTÉ 2
In this new series Norah Casey mentors four young Traveller women in the world of business, giving them access and insights and developing their skills to hopefully help them succeed in their new business ventures. Norah's first summer job at 16 was selling continental quilts for a Traveller boss. Since then she has admired Traveller's business skills and entrepreneurial drive.  Ann-Rose spends as much time as she can altering and up-styling clothes for Traveller girls and women at home on her kitchen table. Tracie is a journalist who works for The Voice of the Traveller magazine. Leanne studied Fine Art in The Crawford College or Art and Design in Cork. Christine wants to set up a mobile glamour unit.