Soaps fans are in for a treat tonight with a double helping of EastEnders on RTÉ One from 7pm, there's drama on TG4 with new series What Remains at 9pm or if you're in the mood for a movie check out (500) Days of Summer on RTÉ 2 at 9pm.
EastEnders, RTÉ One, 7.00pm
In tonight's double bill of EastEnders, Charlie receives some devastating news and in a surprise turn of events he allows his father, the villainous Nick Cotton, to comfort him. 
Charlie, who is played by Declan Bennet, breaks down when he receives some worrying news about his new wife Ronnie, who remains in a coma following the New Year's Day car crash. Ronnie's friends and family thought things were looking good when doctors said they would try and wake her up from the coma, but Charlie and Roxy later hear an update that isn't promising. When it all becomes too much for Charlie, he breaks down in front of Nick (John Altman) and accepts his dad's comfort.
Meanwhile at The Vic, Alfie can see Kat is desperate to share something and he pre-emptively apologises. Realising Alfie thinks she wants them to get back together, Kat storms off to the toilets. When she comes out, Alfie is shocked to see Kat back with all her slap on. Knowing something is wrong, Alfie follows Kat out telling her she can confide in him but he is stunned when Kat drops a bombshell.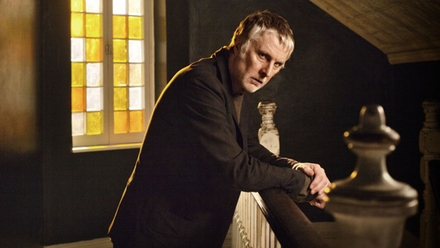 What Remains, TG4, 9pm                     
What Remains is a new four-part whodunit written by Tony Basgallop (Inside Men, Worried About The Boy), directed by Coky Giedroyc (The Hour, The Spies Of Warsaw) and starring David Threlfall in his first role since the infamous Frank Gallagher in Shameless. 
When Michael and Vidya move into their new flat in Coulthard Street to prepare for the arrival of their first baby, a leak dripping through the ceiling sets off a chain of events that leads them to a shocking discovery.
According to their new neighbours no one has lived in the top flat for years, but when Michael breaks in not all is as it seems. Beneath the dust the discarded shopping sits rotting on the kitchen sideboard. Realising the leak is coming from the loft, the couple stumble across a decomposed body in the eaves. Is it the resident of flat 5?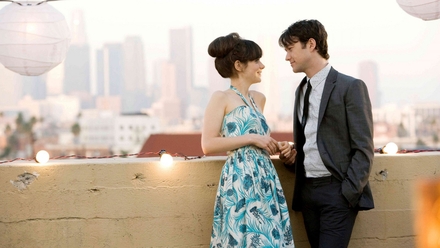 (500) Days of Summer, RTÉ 2, 9.00pm

Boy meets girl. Boy falls in love. Girl doesn't. This post modern love story is never what we expect it to be — it's thorny yet exhilarating, funny and sad, a twisted journey of highs and lows that doesn't quite go where we think it will. When Tom, a hapless greeting card copywriter and hopeless romantic, is blindsided after his girlfriend Summer dumps him, he shifts back and forth through various periods of their 500 days together to try to figure out where things went wrong. His reflections ultimately lead him to finally rediscover his true passions in life. Romantic comedy, starring Joseph Gordon-Levitt and Zooey Deschanel.