The Last Days of Peter Bergmann (11.15pm RTÉ One) follows the mysterious last days of a man whose body was discovered washed up in Rosses Point in Sligo in 2009. The fourth series of Revenge begins (9.00pm RTÉ Two) with a double bill. Agnetha: Abba and After (10.00pm BBC 4) features a revealing interview with the legendary Swedish pop star.
The Last Days of Peter Bergmann
11.15pm RTÉ One
In the summer of 2009, the body of a man known as Peter Bergmann was discovered washed up on rocks in Rosses Point. He had taken his own life three days after booking into the Sligo City Hotel on Friday June 12, citing his address as 'Ainstettersn 15, 4472 Wien'. (In fact neither the person nor address in Vienna existed.) The man's clothes were subsequently found at Rosses Point with the labels removed to ensure their origins could not be traced. An autopsy revealed that he had been suffering from a tumour in his stomach. In the course of a five-month investigation, the Gardaí made scrupulous attempts to find next-of-kin to no avail. Peter Bergmann was finally buried in Sligo with four Garda present at his funeral. None present knew who Peter Bergmann was and why he had made such serious efforts to ensure that no one could ever trace him.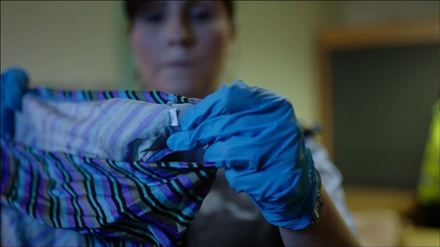 Revenge
9.00 RTÉ Two
Double bill as the fourth series begins. As Emily plans to host her most surprising party ever, Victoria finds a way to turn her greatest setback into a dangerous advantage. Meanwhile, unbeknownst to them both, David Clarke plans his next move. Everyone's world will turn upside down when David Clarke returns to Southampton. In episode two, Emily confronts former friends and a lifelong enemy in a desperate search for Victoria, while the fallen Queen of the Hamptons finds herself at the mercy of her own darkest secret.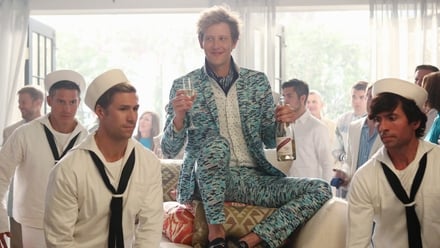 Agnetha: Abba and After
10.00pm BBC 4
In this documentary - first shown by the BBC in 2013 - Abba singer Agnetha Fältskog (pictured) opens up about the lack of confidence that hampered her on stage as a member of the supergroup. Being away from her young children caused the singer much upset and the film follows this reluctant star as she returned to recording aged 63. Included in the film is her first meeting with Gary Barlow, who contributed  a duet to her first solo album –simply entitled A  – also released in 2013. The documentary features interviews with fellow ABBA members Björn Ulvaeus and Benny Andersson, along with Gary Barlow, Tony Blackburn, Tim Rice and record producers, Peter Nordahl and Jörgen Elofsson.