The much-anticipated drama series Charlie, starring Aidan Gillen as the eponymous Taoiseach and Fianna Fáil leader begins tonight, 9.30pm, RTÉ One. The Voice of Ireland resumes at 6.30pm on the same channel and explorer Levison Wood spends nine months Walking the Nile on Channel 4 at 9.00pm.
Charlie
9.30pm RTÉ One
The much-anticipated drama series begins. It's 1979 and Ireland is struggling with high unemployment, mass emigration, and a huge budget deficit, while Taoiseach, Jack Lynch, the Fianna Fáil leader is under pressure to resign. The mild-mannered George Colley anticipates succeeding Lynch as leader, but Charles Haughey who is ultimately victorious. Haughey's bid to engage the British on the matter of peace in Northern Ireland, and the financial implications of seeking and holding on to office - which gave rise to so much future controversy - are explored in this first episode. It culminates in 1981 when economic implosion, party in-fighting and the Hunger Strikes pose insurmountable problems and Fianna Fáil find themselves out of government. The series stars Aidan Gillen as Charles Haughey, the 'Charlie' of the title, as he was known (sometimes) affectionately. Tom Vaughan-Lawlor plays Haughey's close confidante and PR guru, PJ Mara (both are pictured below). British actress Lucy Cohu takes the role of Terry Keane.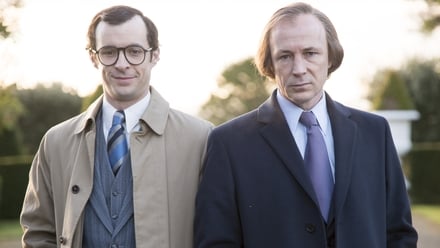 The Voice of Ireland
6.30pm RTÉ One
The fourth series begins tonight and features two new coaches who between them have 11 chart topping albums and 24 singles, Una Foden and Rachel Stevens, from The Saturdays and S Club 7 respectively. The pair join Kian Egan and Bressie on the spinning red chairs as each of the four coaches pick their top 14 acts to perform in the Battle stages.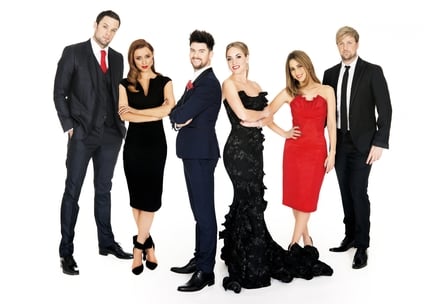 Walking the Nile
9.00pm Channel 4
Explorer Levison Wood sets out on a nine-month walk along the length of the River Nile, visiting rainforests, deserts, cities and war zones, and encountering modern Africa, its people and its wildlife. Beginning at the river's source in Rwanda, he travels over 5000km, through six countries, and, by his own estimation takes about 7 million steps. "This has been the biggest adventure of my life, bigger than I could ever have imagined, " says the explorer. "I've achieved a lifelong dream to discover modern Africa. There were times when I wondered what I had let myself in for but I have discovered so much about this incredible continent. The people that live along the Nile are a true inspiration and I feel very privileged to have been able to undertake this expedition." Picture shows Levison Wood with a Mundari tribesman. The Mundari inhabit the banks and islands of the Nile.