Do you know what Take That were originally called? Click through to check out some rather interesting facts about tonight's Late Late Show guests! 
There may only be three of the originally members of Take That in the band at the moment, but fans have still been gathering outside RTÉ all day in the hope of catching a glimpse of their idols.
Not only will the lads be joining Ryan Tubridy for a chat, but they will also be performing.
To get yourself in the Take That and Party mood check out some interesting facts we've gathered about the band, and then have a little boogie to one of our favourite Take That hits, Could It Be Magic. 
1. When Gary, Mark and Robbie got together originally, they decided to call themselves The Cutest Rush. When Jason and Howard joined, they became Kick It, then Take That And Party, before shortening it to just Take That.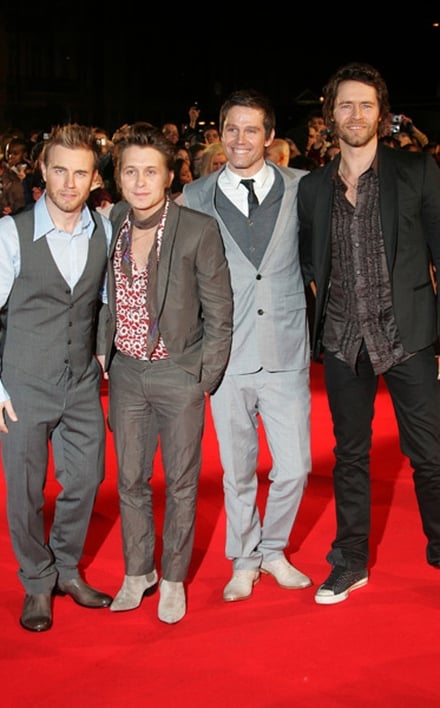 2. Gary Barlow is married to Dawn Andrews, one of Take That's former tour dancers. Before meeting Gary, Emma's major claim to fame was that she was an "itsy bitsy girl" in the video to Timmy Mallett's 1990 hit, Itsy Bitsy Teeny Weeny Yellow Polka Dot Bikini.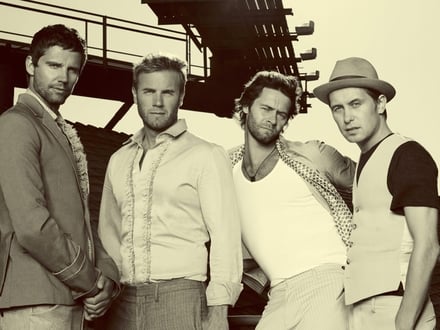 3. Take That have had 28 top 40 singles and 17 top 5 singles in the UK, 12 of which have reached number 1, as well as having seven number 1 albums. Internationally the band have had 56 number 1 singles and 37 number 1 albums.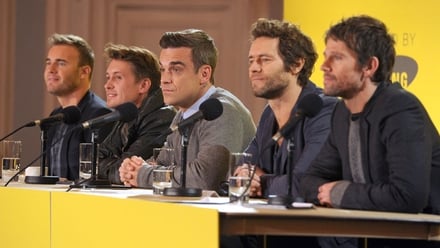 4. Robbie Williams rejoined Take That in 2010 for the band's sixth studio album, Progress. Released on 15 November of that year, it was the first album of new material to feature Take That's original line-up since their 1995 album, Nobody Else. It became the fastest selling album of the 21st century and the second fastest selling album in British history.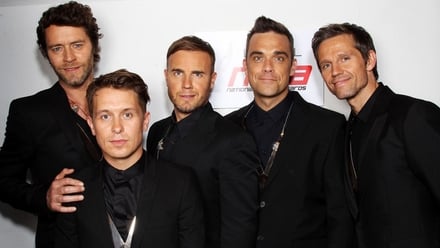 5. Take That's first TV appearance was on The Hit Man and Her in 1990, where they performed Barlow's self-written, unreleased song, My Kind of Girl.
The Late Late Show, RTÉ One, 9.35pm