Check out this interview with Cecelia Ahern at the 2014 Irish Book Awards, where she reveals the last book she read, what's next on her list to read and her advice for aspiring novelists.
Ahern won the Popular Fiction Book of the Year award for The Year I Met You.
Members of the public can still vote for Book of the Year at: www.bgeirishbookawards.ie until midnight Thursday December 4.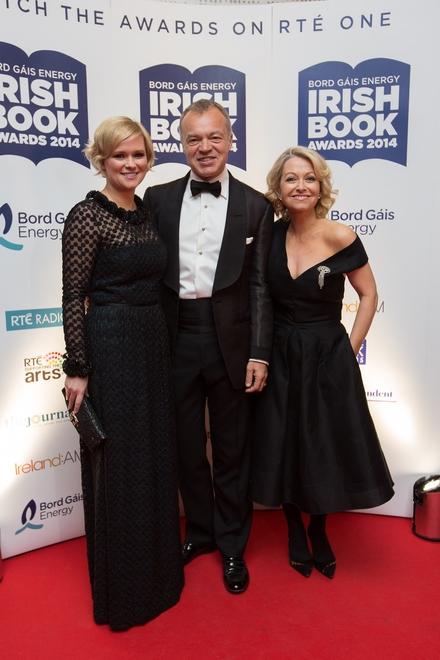 Cecelia Ahern with Graham Norton and Cathy Kelly at the 2014 Irish Book Awards