The Late Late Toy Show is coming your way tonight (9.35pm RTÉ One) while Graham Norton welcomes Paddington stars Nicole Kidman, Julie Walters into studio along with Downton Abbey star Hugh Bonneville who stars in the same movie (which opens today.) The Works has a profile of Morrissey in advance of his Dublin visit.
The Late Late Toy Show, 9.35pm RTÉ One
It's the most-anticipated Late Late Show of the year and the 2014 Toy Show. Host Ryan Tubridy will wear not one, but four different hand-knitted Christmas jumpers throughout the show, which this year will have a Chitty Chitty Bang Bang theme. It's all about the kids, of course, and nearly 300 will be involved tonight.
The Graham Norton Show, 11.05pm BBC One
Graham welcomes two legends of the big screen Nicole Kidman and Julie Walters into studio and Downton Abbey star Hugh Bonneville also numbers among the guests. Nicola will be talking about the much-anticipated Paddington (which opens today) after the disaster that was her eponymous role in Grace of Monaco. Julie and Hugh also star in this animation/special effects and will recall the shoot. Hugh, of course, will let us in on some Downton facts and trivia.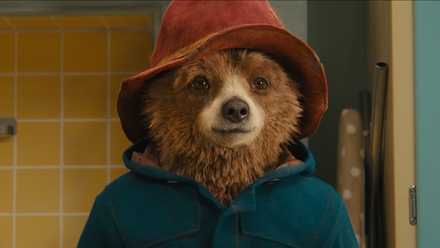 The Works, 8.30pm RTÉ One
Sinéad Gleeson reports from the Bord Gáis Energy Irish Book Awards. John Kelly leads a review of Men, Women and Children, a new film directed by Jason Reitman and the arts show also takes an astute glance at Morrissey, who will perform at Dublin's 3 Arena this Monday, December 1. The singer's autobiography was re-published by Penguin Classics last Christmas in something of a reversal of the usual sequence - this time in hardback, seven weeks after its arrival in paperback. Not everyone liked it, in fact The Sunday Times' AA Gill won the UK's Hatchet Job of the Year, as announced last February for his merciless excoriation of the book. "A cacophony of jangling, misheard and misused words … a sea of Stygian self-justification and stilted self-conscious prose … " Ouch.