Cecelia Ahern, Neven Maguire, Graham Norton, Majella O'Donnell, Chris O'Dowd and Brian O'Driscoll were among the winners at the Bord Gáis Energy Irish Book Awards, which were held in Dublin on Wednesday night, November 27.
Ahern won Popular Fiction Book of the Year for The Year I Met You.
The award for Novel of the Year went to Mary Costello for Academy St, while Louise O'Neill won Newcomer of the Year for Only Ever Yours.
Maguire won Cookbook of the Year for The Nation's Favourite Food Fast.
Norton won the Non-Fiction Book of the Year for his memoir, The Life and Loves of a He Devil.
O'Donnell won The John Murray Show Listeners' Choice Award for her book It's All in the Head.
O'Dowd and co-writer Nick Vincent Murphy won the Children's Book of the Year (Senior) for Moone Boy.
O'Driscoll was the winner of Sports Book of the Year for The Test.
Poet Paul Durcan received the Bob Hughes Lifetime Achievement Award, while Jeffrey Archer was presented with the inaugural International Recognition Award.
Members of the public can still vote for Book of the Year at: www.bgeirishbookawards.ie until midnight Thursday December 4.
Highlights and interviews from the Irish Book Awards will be screened on RTÉ One on Saturday November 29 at 11:05pm, and there will also be a special report on The Works on Friday November 28 on RTÉ One at 8:00pm.
The Winners:
Eason Novel of the Year: Academy St by Mary Costello (Canongate)
Sunday Independent Newcomer of the Year: Only Ever Yours by Louise O'Neill (Quercus)
RTÉ Radio 1's John Murray Show Listeners' Choice Award: It's All in the Head by Majella O'Donnell (Simon & Schuster)
Ireland AM Crime Fiction Book of the Year: Unravelling Oliver by Liz Nugent (Penguin Ireland)
Avonmore Cookbook of the Year: The Nation's Favourite Food Fast by Neven Maguire (Gill & Macmillan)
National Book Tokens Non-Fiction Book of the Year: The Life and Loves of a He Devil by Graham Norton (Hodder & Stoughton)
Books Are My Bag Popular Fiction Book of the Year: The Year I Met You by Cecelia Ahern (HarperCollins)
Bord Gáis Energy Sports Book of the Year: The Test by Brian O'Driscoll (Penguin Ireland)
TheJournal.ie Best Irish Published Book of the Year: Dubliners 100 edited by Thomas Morris (Tramp Press)
Specsavers Children's Book of the Year (Junior): Shh! We Have a Plan by Chris Haughton (Walker Books)
Specsavers Children's Book of the Year (Senior): Moone Boy by Chris O'Dowd and Nick Vincent Murphy (Macmillan Children's Books)
Writing.ie Short Story of the Year: Rest Day by John Boyne (The Irish Times)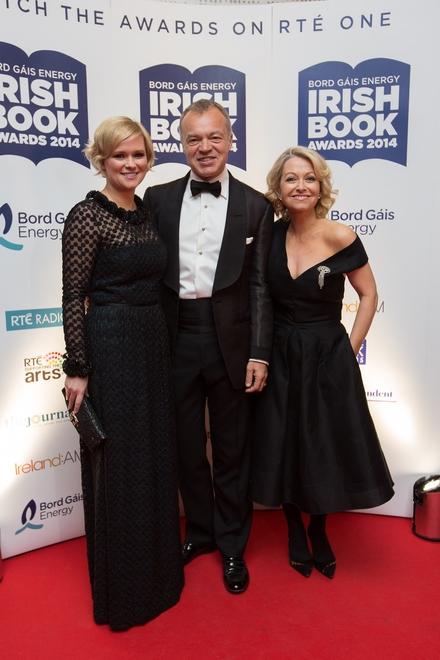 Cecelia Ahern, Graham Norton and Cathy Kelly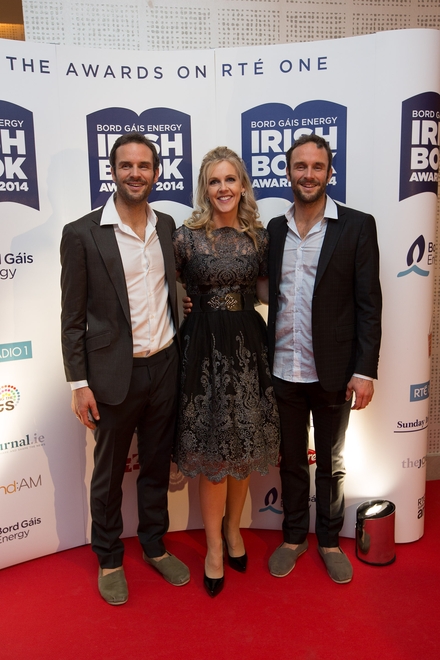 The Happy Pear and Sinéad Moriarty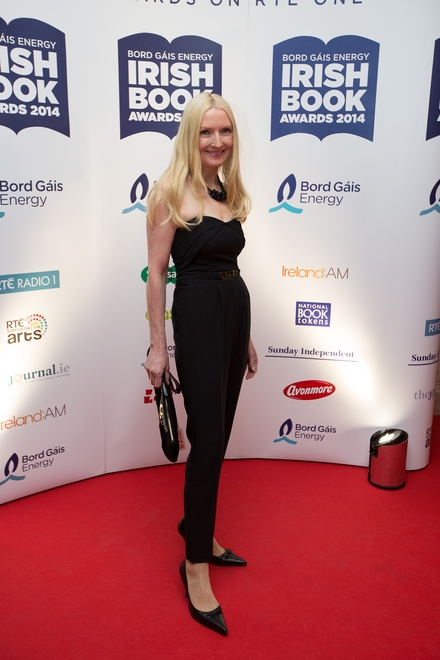 Claudia Carroll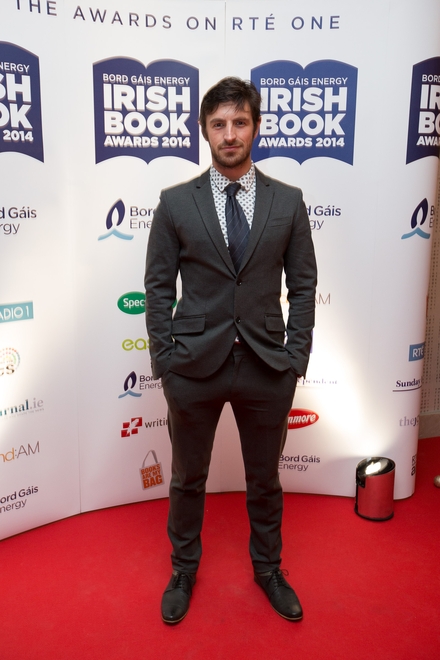 Eoin Macken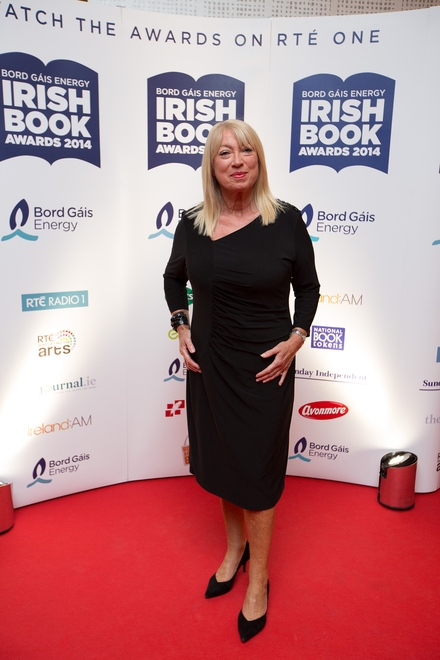 Anne Doyle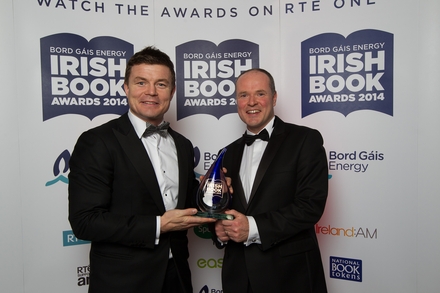 Brian O'Driscoll and David Kirwan, MD of Bord Gáis Energy