Sam Claflin wowed fans with his bulging biceps and hot bod in the infamous sugar cube scene in The Hunger Games: Catching Fire - but how gruelling was it to keep his body in check? Watch our interview below.
Speaking to RTÉ TEN, Claflin, who plays Finnick Odair in the movie franchise, said, "It's already gone. I basically worked out for that one scene. When the scene was done I was like 'thank God'. There was a lot riding on it as it was Finnick's first introduction and I knew I had my work cut out for me.
"I wasn't by any means close to that shape at the beginning of filming, but I knew that I wanted to achieve those results, and push myself harder. I think hearing the comments from some of the fans out there made me want to work harder."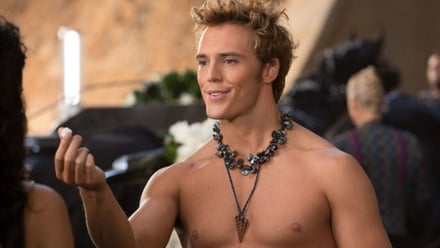 You can catch Sam in The Hunger Games: Mockingjay Part 1 from November 21.