Gillian Anderson revealed that she thinks there is "possibility" a third X Files movie will be made.
Anderson, who is currently starring in The Fall on RTÉ One, said she would love to reprise her role as sci-fi FBI agent Dana Scully.
When asked on TV programme This Morning about the chance of their being another movie or even another TV series, 46-year-old Anderson said: "Yes, there is a possibility. There is always a possibility, it's always a matter of it actually happening - and there's a lot that needs to happen between the idea and actually turning up on set, and I don't unfortunately have any control over that. But would I do it? I would, yes."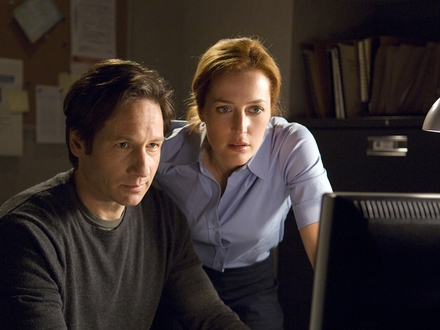 David Duchovny and Gillian Anderson in The X Files
Anderson also spoke Jamie Dornan, who is her co-star on The Fall. She explained that she resisted the urge to ask him about his upcoming role as Christian Grey in the book screen adaptation of the hit selling book, Fifty Shades of Grey.
The 46-year-old actress said: "Jamie's a very good storyteller... and he has a very good singing voice! He finished filming Fifty Shades before we started again but we didn't talk about it very much.
"He's probably going to be talking about that for the rest of his life, so I didn't ask him ... but I'm a fan of (director) Sam Taylor-Wood and I was interested to know what that experience was like working with her, so that was the question I asked."
The Fall continues in RTÉ One, Sunday, 9.30pm