According to a report, Robert Downey Jr and his wife Susan have welcomed a newborn daughter.
People magazine reports that the couple have welcomed a baby girl in Los Angeles, their second child together.
Downey Jr's representative has not commented on the report.
The couple are already parents to 2-year-old son Exton, while Downey Jr is also father to 21-year-old son Indio from a previous marriage.
The Judge star paid tribute to his heavily pregnant wife at the BAFTA Los Angeles Jaguar Britannia Awards last Thursday (October 30).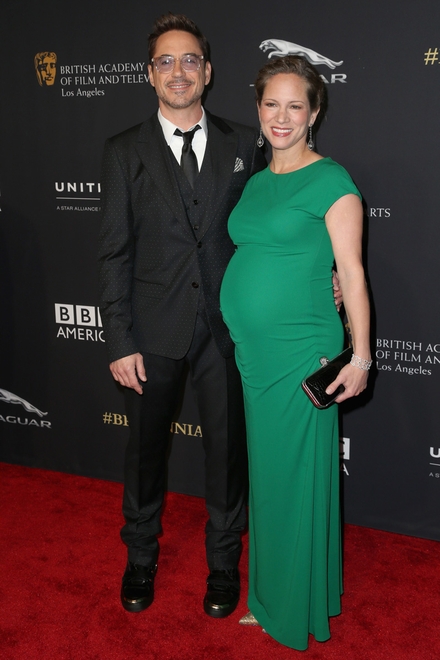 While accepting the Stanley Kubrick Britannia Award for Excellence in Film, Downey Jr asked his wife and producing partner to stand up, saying: "How is she still so darn pretty and functional and mood-stable?"
He then joked that "the second pregnancy has been extraordinarily tough for me. Self-prescribed mandatory bed rest was of some benefit. At least my milk is finally coming in."