Former TOWIE star Mark Wright has said his emotional reaction after last week's Strictly Come Dancing was the real deal.
The 27-year old reality star, who is engaged to former Corrie beauty Michelle Keegan, said that he didn't have time to get himself together before his post-dance interview.
Speaking to Digital Spy, Wright said: "It was 100% honest - I genuinely don't want to cry.
"I walked straight off the stage after being told I was safe, and we had to walk round the back and go straight up to Claudia's section.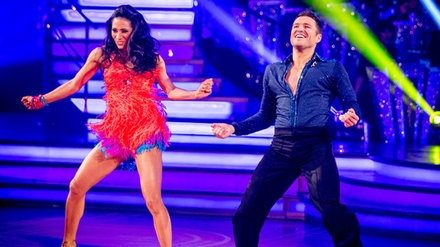 "I wanted five minutes to get myself together, wipe away the tears and there was no time."
He added that despite being slagged by his friends for getting upset, everyone has been supportive.
He added: "I've been ribbed a bit by my mates! And my granddad said to me the other night at dinner, 'Well done the other night, boy, it was good. I mean, we could have done without the tears...'"
Strictly Come Dancing's results show airs tonight (November 2) at 7.20pm on BBC One.